Tommy Ashby Releases New Single Closer – 30.06.22
Tommy Ashby shares his new single 'Closer' on June 30th, 2022, via Dance To The Radio, produced by Grammy Award-winning producer Sam Okell (Celeste, Graham Coxon, The Beatles) and featuring Lydia Clowes. A beautiful, alluring music video lands the same day, shot and directed by videographer Andy Little in the epic and desolate setting of Iceland. The landscape perfectly reflects the ethereal and otherworldly sound of the music. 'Closer' is the first single to be released from Tommy's debut album 'Lamplighter' set for release in March 2023.
Listen To 'Closer' HERE
Watch 'Closer' HERE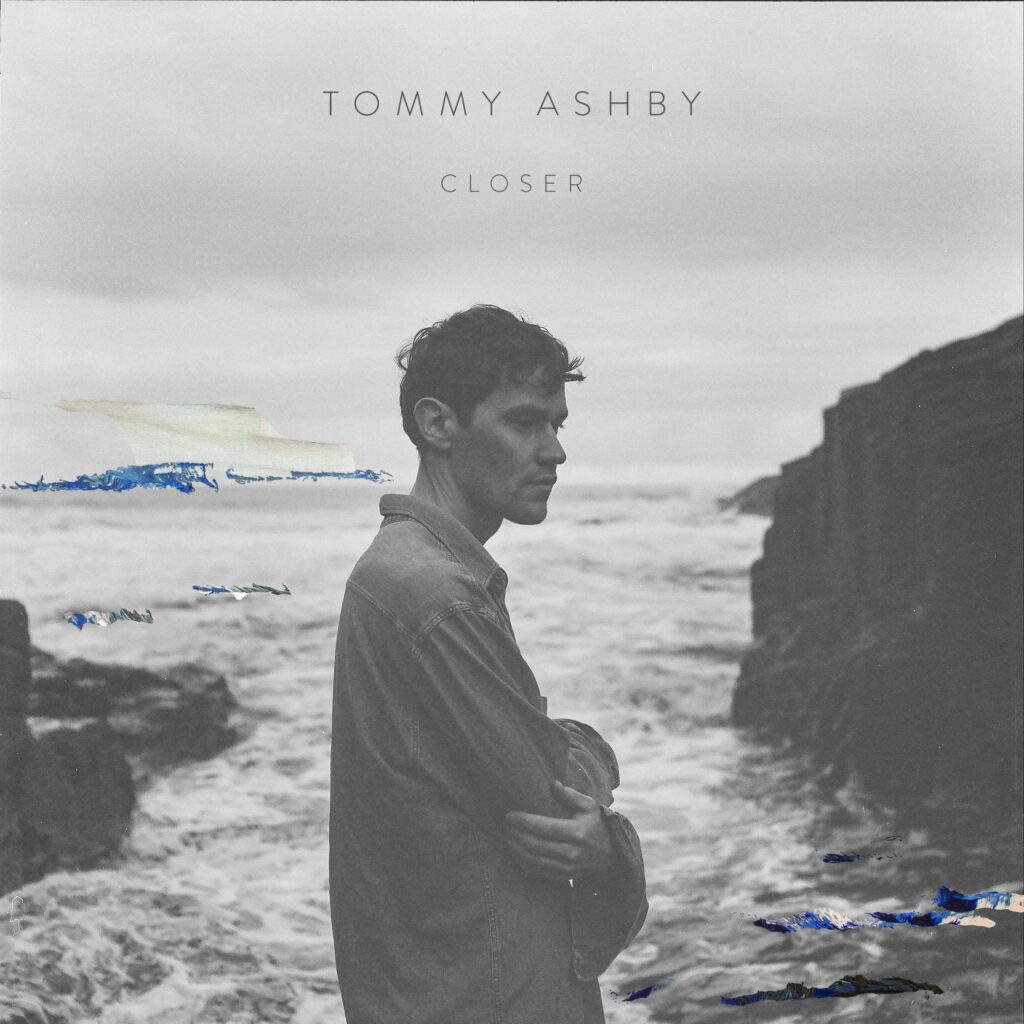 'Closer' delivers an intimate eerie atmosphere, through unnerving chord progressions and whispering vocals. The strength of mood created is akin to that of an off-kilter lullaby, beautiful, alluring and fragile.
Tommy said about 'Closer' "I wrote this song after coming back from a tour in the US. It was weird because although I was in one of the most beautiful places I'd ever seen, driving up Big Sur with big skies and sunsets, I was counting the days to get home. These places have so much more meaning when there is someone you want to share them with. When you are with that person they can make anywhere feel like home.
I wanted to create an intimate atmosphere for this song. In London, we lived next to a park, and I can remember warm summer nights and the smell of the trees and the earth. That timeless feeling you can get when are with someone and it feels like you are the only two people awake in the world."
Working again with long-time collaborator and producer Sam Okell, both graduates of the highly reputable Tonmeister course, fellow alumni include producers Sam Petts Davies (Radiohead, Warpaint), Joe Rubel (Ed Sheeran) and Cass Lowe (Charlie XCX, Tom Walker, Jess Glynne). The talented duo continue to push the boundaries of Tommy's sound.
Tommy's creative energy and songwriting have always drawn inspiration from the countryside, originally from the Scottish borders the artist grew up writing and playing music in the wilds of Scotland. Following a short stint in London, Tommy swapped a one-bed flat for the big skies, reed beds and sunsets of rural Suffolk where he found himself writing about relationships with family and friends, along with a sense of place and its significance.
Tommy released his previous EP 'Lay Low' in 2021 following his 'Blood Wolf Moon' EP in July 2020. Releases to date have grown Tommy's profile to over 370,000 monthly listeners on Spotify, and received widespread media support across the UK from the likes of Atwood, Clash, Scotland On Sunday, Spindle, Louder than War, Folk Radio UK and The Scottish Sun as well as Fearne Cotton, Radio 2 and amassed over 15 million streams online.
Tommy is regularly featured in Spotify editorial and enjoyed major global syncs on Love Island, Riviera, Greys Anatomy and Silent Witness. The final track from the 'Lay Low' EP, 'Happy Just To Know', was also chosen by Dutch supermarket PLUS as the sync to their major television advertising campaign.
Tommy has toured with the likes of Luke Sital-Singh, Jamie Lawson, Tom Speight and Nina Nesbitt and continues to keep fans entertained via live streaming performances. More live shows are set to be announced in 2022.
Tommy releases his new EP 'Lamplighter' in March 2023.
Facebook | Instagram | Twitter | Website
Praise for Tommy
"An artist who refuses to place barriers between himself and his songwriting, his work matches acoustic sensibilities to often ruthless honesty." Clash
"If anyone should know how to strike a chord with listeners, it's singer-songwriter Tommy Ashby" Scotland On Sunday
"a richly nuanced affair that's built around a steadily mounting wash of rich guitars, laying the foundation for Ashby's effortlessly emotive vocal." Louder Than War
"A compelling song that brings into focus some of our own judgements as well as questioning how independent we truly are as individuals and as a society." Folk Radio UK
"an impeccable presence, honing an ability to fuse soft, tender vocals with a touch of intimate and infectious songwriting" Spindle
LATEST NEWS
FEATURED VIDEO
TWITTER
INSTAGRAM
SPOTIFY