Little Boots Releases her fourth studio album 'Tomorrow's Yesterdays' – 18.03.22
On March 18th, electro-pop artist, producer, songwriter, DJ, Little Boots AKA Victoria Hesketh shares her fourth studio album "Tomorrow's Yesterdays", alongside the focus track "Heavenly" . Released via her own imprint On Repeat Records. "Tomorrow's Yesterdays" is the first album to be solely written and produced by the artist herself, it features previous releases, "Out Out", "Crying On The Inside", "Landline" and 'Silver Balloons' alongside 6 brand new tracks.
Listen To album "Tomorrow's Yesterdays" HERE
Listen To Single "Heavenly" HERE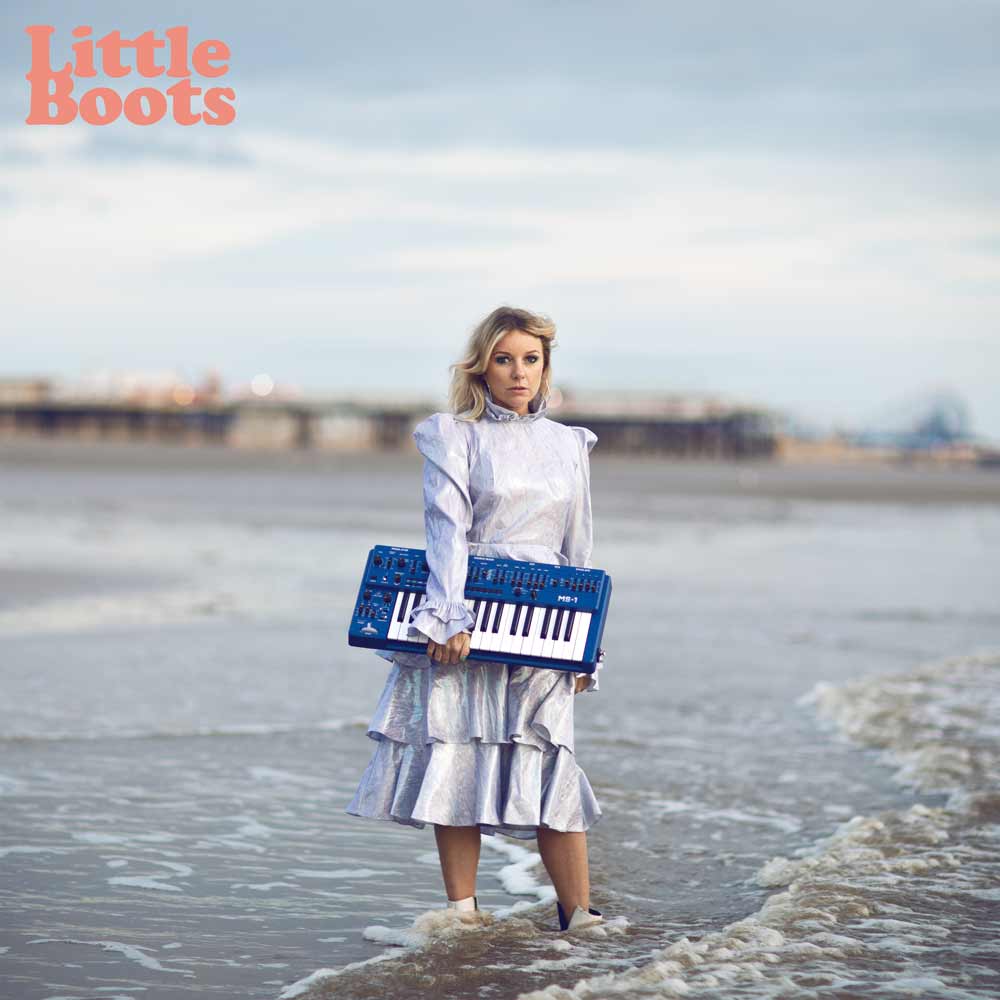 "Tomorrow's Yesterdays" marks a return to the Little Boots original, true DIY disco pop roots. Delivering a delicious blend of nostalgic playfulness and wistful sincerity, via luminous vocals that shimmer over slinky digital grooves, soaring keys, and glittering pop melodies. The result is a tenderly euphoric, songwriterly, disco album about what it means to get yourself back. Victoria's ascent continues, as she realises an impossible dream in May 2022 and joins the highly anticipated ABBA 'Voyage' concert, where she will be singing backing vocals, playing live keyboards and synthesisers.
Victoria said about "Tomorrow's Yesterdays" "This album is a collection of songs that feel both nostalgic and future facing. There's a lot of celebration and warm memories, songs for and about friends. It's a soundtrack about embracing the ride and accepting that you may not always reach your planned destination but that's ok. I feel more confident in myself both as an artist and on a personal level than ever before and I hope that comes through. I'm really proud of the production and being able to step up and take this on myself for the first time, It feels so good to reconnect with my original DIY disco sound but with experience and hindsight.
The making of the record was powered entirely by the support of fans on membership platform Patreon. Previous releases from the album 'Silver Balloons' was praised by leading online music press including BBC Ents, NME and Clash, Paper and was playlisted by both Apple Music and Spotify UK.
In October 2021, Little Boots showcased the music from her new album alongside old favourites at a series of sold-out intimate shows across London and Manchester. The digital album arrives alongside a stunning limited-edition vinyl edition, or bundle that includes a CD, t-shirt, and both postcards and rock candy from her hometown of Blackpool, UK.
"Tomorrow's Yesterdays" is a true coming-of-age record that casts a compassionate eye on youthful insecurity and pledges to stop living life in the passenger seat.
Track Listing
Love the beginning
Silver Balloons
Landline
Back to Mine
Crying on the inside
Heavenly
Deborah
Out out
Want U Back
Nothing Ever Changes
Tomorrow's Yesterdays
INSTAGRAM / FACEBOOK / TWITTER / SPOTIFY / APPLE / WEBSITE
Praise for Little Boots
A long, tall glass of sparkling pop – BBC
It's an absolute delight, an upbeat mover that reminds us just why dancefloors have always been so intoxicating. – Clash
"Landline" sees Little Boots indulging in pure unadulterated disco nostalgia. Full of bright shimmery synths and bouncy basslines – Paper Magazine
Undeniably stylish… simmering electropop"— BILLBOARD
"it's a deliciously hypnotic slither of electropop majesty"- The Guardian
Little Boots continues to produce some of the most consistently impressive intelligent leftfield electro-pop – The Line Of Best FIT
"a force in the world of music, Little Boots continues to push her career forward with an unstoppable ambition." – Mix Mag
"She's more confident about her work than ever before."— PAPER MAGAZINE
"The new era of Little Boots is here"— NYLON
LATEST NEWS
FEATURED VIDEO
TWITTER
INSTAGRAM
SPOTIFY