Bonze Releases 'Self' – 04.03.22
On March 4th, the London based alt-pop artist Bonze will share his introspective single 'Self' via Novium Records. 'Self' was produced by Brookfield (Anne Marie & Charlie XCX) and is the first single taken from Bonze's debut album set for release at the end of 2022. The hypnotic accompanying music video lands the same day, co-directed with Fred Clough (San Scout, The White Lies, IDER).
Listen to 'Self' HERE
Watch 'Self' HERE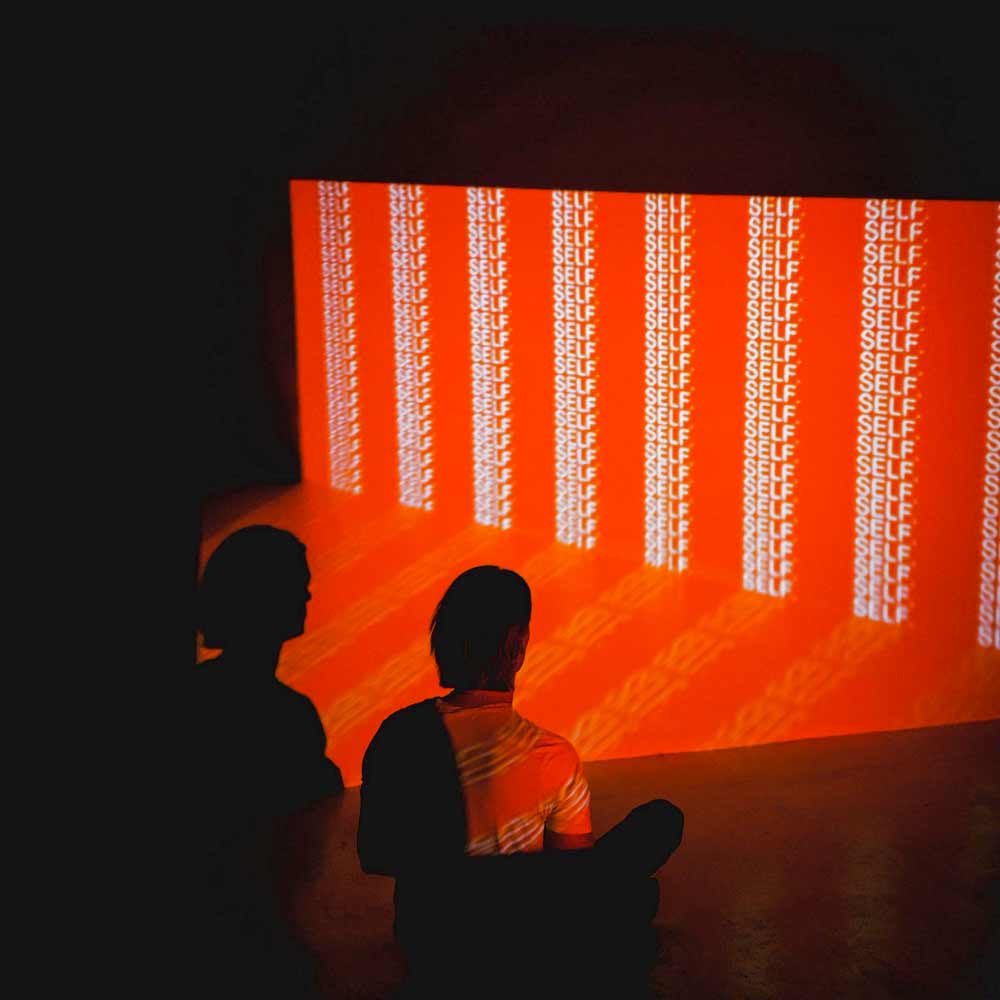 'Self' delivers a bold fusion of electronic prowess and raw, open feeling. A deep bassline crashes against squelchy synths and bold guitar riffs, plunging the listener into a world of self-reflection. Bonze's distinctive vocal drop in over the top, empowering the listener to break the perpetual cycle of self-abuse. 
Bonze said about 'Self' "this song has a double meaning really, I'm not just talking to the audience through the lyrics; I'm also talking to myself. The song is not only an autobiographical commentary on my 'self' and my own struggles to tackle personal issues, but it is also a message to the listener to reflect on the instant-gratification nature of western society and how, instead of being seduced by substances to make them happy; they should really rely on themselves. You are the person that you've been waiting to meet, basically."
He continued to talk about the video "the video concept is a visual representation of the song displayed via interconnected snapshots of distorted memories; an autobiographical dialogue also talks about how people can perhaps prioritise the wrong things to solve their problems. The dark, DIY, 90's tone also sets the stage for the vibe of the entire album.
Bonze, real name Jack Reardon, spends his days working as a trained psychotherapist, and these themes intrude on his music. Driven by internal passions, Bonze is pushing himself towards excellence utilising combined music experiences that span back more than a decade. A full album is incoming, while a London concert date in March 2022 introduces his ambitious plans for an immersive live experience. He's an artist with incredibly deep roots in music, previously working as an A&R, a guest songwriter, and a top-line artist. Bonzes singles to date have been featured on the catwalk of London Fashion Week, enjoyed airplay on BBC Introducing London and featured online by the likes of CLOUT and Rolling Stone (India). His 2020 release 'Heroin(e)' was remixed by dance royalty Draper and has reached over one-hundred-thousand plays on SoundCloud and counting.
Bonze creates a mesmerising musical landscape that pivots between underground dance and revelatory songwriting that recalls everyone from Jai Paul and Metronomy through to The 1975's. After all this time in the shadows, Bonze is now ready to strike hard with his exploratory pop offering 'Self'.
Live Dates
March 11th:  Dutch Criminal Records @ The Water Rats, London 
Social Links: YouTube | Facebook | Instagram
Additional Streaming: Spotify
Praise for Bonze
"Bonze is a perfect example of someone doing things differently. I'm excited for the upcoming album"- BBC Introducing (London)
The track picks up with funky guitar licks and pulsing synths while punchy drum machine beats underline Bonze's falsetto vocals, creating a highly danceable yet emotional soundscape – Rolling Stone (India)
Unforgettably original, Bonze deserves worldwide success – CLOUT
It's an infectious yet laid back alternative pop song with soothing vocals and a simple soundscape – Music For The misfits
The hook for the song will be stuck in my head for days to come – Rock The pigeon
'Don't Wanna Go Back' draws upon laidback instrumentals and soft vocals, finessed with slick production and danceable choruses – Little Dose of indie
LATEST NEWS
FEATURED VIDEO
TWITTER
INSTAGRAM
SPOTIFY