Tommy Ashby shares his achingly beautiful indie folk tune 'Poolside' featuring Lydia Clowes on March 26th, via Wow & Flutter Records. The track was co-written with Jessica Sharman and produced by Grammy Award-winning producer Sam Okell. 'Poolside' is the second single from Tommy's 'Lay Low' EP, set for release on May 14th, 2021. All 5 tracks feature stunning vocals from fellow musician and one half of female electro duo Bad Honey, Lydia Clowes.
Listen To 'Poolside' HERE
'Poolside' opens as a stripped-back yearning folk tune, with its delicate acoustic guitar and the sound of whispering flute. Sonically the track evolves with an overwhelming sense of calm. The reflective stillness is broken fleetingly with enveloping echoes, light percussion, and feverish guitar, before returning to a familiar place of serenity. Tommy's mellow timbre is complemented by the light ethereal tones of Lydia Clowes, as he describes an inner struggle of whether to embrace the comfort of the shadows or break free.
Tommy said "Poolside is about someone who has spent their life on the sidelines. They desperately want to get involved and keep promising themselves that today is the day, but then can't quite do it; it's not really who they are. I guess the idea is that things feel better if there is someone standing in the corner with you. Suddenly the gap between where you are and where you want to be seems smaller; they might give you enough confidence to get involved. The song spends a lot of time balanced on the point at which you have to decide to do something; the absolute fear you feel making the decision."
Tommy has a PhD in Psychoacoustics. The accolade, which has given him a deep understanding of how the brain processes sound, has been used to great effect whilst producing his own tracks over the last 12 months. Evolving his sound in a makeshift studio and skipping between instruments, as well as experimenting with unconventional vocal sounds, or hitting the wall for a specific sound effect.
Tommy's creative energy and songwriting continue to draw inspiration from the countryside, he grew up writing and playing music in the wilds of Scotland and a move to the Suffolk coast in 2020 with its expansive beaches and big open skies has certainly stamped its mark on Tommy's new EP.
Tommy released his previous EP 'Everywhere Is Home' in July 2020. Songs from the EP received widespread media support across the UK from the likes of Atwood, Clash, Scotland On Sunday and The Scottish Sun and amassed over 3.5 million streams online.
Releases to date have also garnered support from online media outlets such as Spindle, Louder than War, Folk Radio UK, Record Of The Day and Celebmix, as well as Fearne Cotton, Radio 2, featured in Spotify editorial and enjoyed major global syncs on Love Island, Riviera, Greys Anatomy and Silent Witness. Tommy and Lydia also had a cameo in Will Ferrell's 2020 Netflix movie 'Eurovision'. Latest release from the 'Lay Low' EP 'Happy Just To Know' was chosen by Dutch supermarket PLUS as the sync to their major television advertising campaign which launched on March 7th, was also playlisted by Spotify UK and is currently being given spot plays across BBC Scotland, and BBC Introducing.
Tommy completed his first UK headline tour at the end of 2019 and supported Luke Sital-Singh, Jamie Lawson and Allman Brown, as well as completed a tour of the USA and Canada with Tom Speight at the start of 2020. Tommy continues to keep fans entertained via live streaming performances whilst we await venues to re-open and will perform an Insta Live performance of 'Poolside' on Sunday, March 28th, with more dates to be announced.
Tommy releases his new EP 'Lay Low' on May 14th, 2021.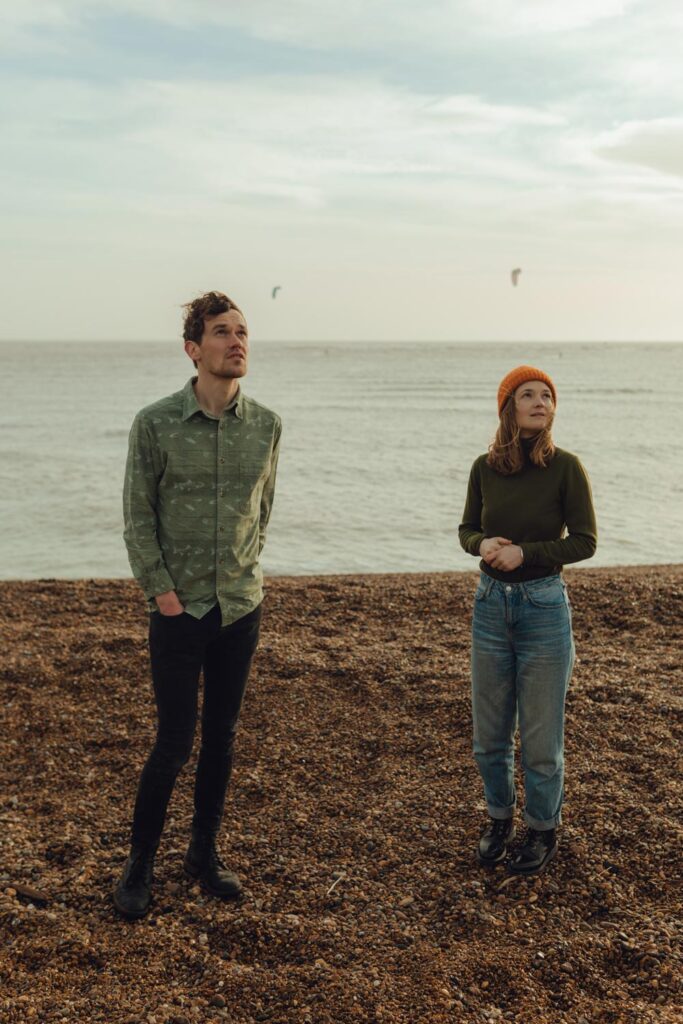 Praise for Tommy
"An artist who refuses to place barriers between himself and his songwriting, his work matches acoustic sensibilities to often ruthless honesty." Clash
"If anyone should know how to strike a chord with listeners, it's singer-songwriter Tommy Ashby" –Scotland On Sunday
"a richly nuanced affair that's built around a steadily mounting wash of rich guitars, laying the foundation for Ashby's effortlessly emotive vocal."Louder Than War
"A compelling song that brings into focus some of our own judgements as well as questioning how independent we truly are as individuals and as a society." Folk Radio UK
"an impeccable presence, honing an ability to fuse soft, tender vocals with a touch of intimate and infectious songwriting" Spindle