On August 12th, 2021, Dutch singer-songwriter BÉE changes her name to Teddy Bee and shares her new single 'Justin and Hailey', produced by Jake Gosling and released via Goldun Egg Records. The new single is the first to be released under her new name and follows previous singles 'Gemini' (rel 20.05.21) 'Mr Right' (rel 13.11.20), 'Be' (rel 07.20), 'Nothing Alike' (rel. 03.20) and debut single 'See You In A Bit' (rel. 09.19).
Listen to single Justin & Hailey HERE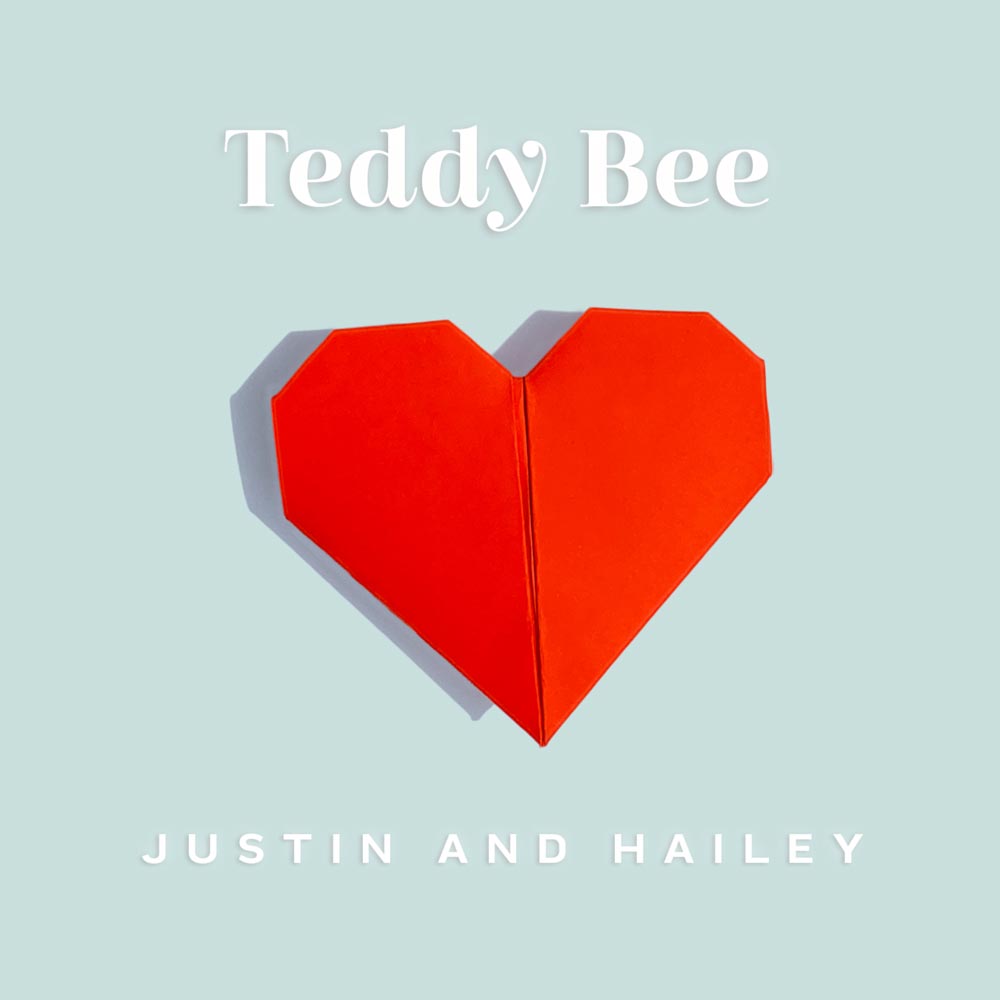 Teddy Bee's impassioned vocal glides effortlessly over simple keys and percussive textures to deliver an infectious pop anthem. There are elements of melancholy over a yearning of what is yet to be found, mixed with buzzing wonder at what lies ahead. 'Justin and Hailey' follows the singer in the throes of infatuation as she lays bare her desire to find a romantic ideal.
Speaking about the new single Teddy Bee said "I've been a Bieber fan since he released 'One Time'. He is one of the people who inspired me to become an artist. There have been songs about Romeo and Juliet, Samson and Delilah, Bonny and Clyde and other famous couples, so as a Belieber I thought "why not about Justin and Hailey"? I hope you like it!"
Teddy Bee's songs to date showcase a versatile bright new star serving up attitude-filled R&B pop alongside stripped back piano ballads. Her songs have collectively amassed more than 150K plays on Spotify alone and been widely supported by tastemaker blogs such as Neon Music, Alfitude, Celebmix and Music-News and enjoyed spot plays on BBC Introducing.
In 2019, the artist captivated audiences with her live shows, performing to packed out shows in the Netherlands such as Mediapark Hilversum and Theater aan Parade, Den Bosh. More Live performances to be announced as venues re-open in 2021.
Follow Teddy Bee : Instagram | Twitter | Facebook
Praise for BÉE
"The song carries an intriguing melody and a multitude of compelling aspects including gorgeous harmonies, a feel-good beat, and smooth, powerful vocals"– Neon Music
The first thing that catches your attention when you press play on this track are those stunning vocals from Dutch singer and songwriter BÉE. Add to that her finessed approach to RnB and engaging lyricism, and you've got yourselves a very promising new starlet – Alfitude
This is a R&B jam. Infectious and powerful – Le Future Wave
Nice to have a bit of optimism in these strange times that we're in – Best In New Music
'Mr Right' delivers an infectious slice of R&B pop bursting with shiny optimism – Music-News"Dutch singer-songwriter BÉE, (pronounced Bae) will stir up every emotion with her track, 'Be'. She tells a beautiful story of embracing spiritual sensibility and the way she sings, you will find yourself hanging on to her every word."- Music Is My Life