Will Knox releases new single "Instant Coffee" – 28.09.2023
On September 28th, critically acclaimed singer-songwriter, Will Knox shares his new single "Instant Coffee" produced by Ian Grimble (Daughter, Bear's Den, Matt Corby). "Instant Coffee" arrives as a double A-side release featuring bonus track, "Leave The Light On". The new music is the first to be released from Will's forthcoming debut album set for release in autumn 2024.
Listen to "Instant Coffee" HERE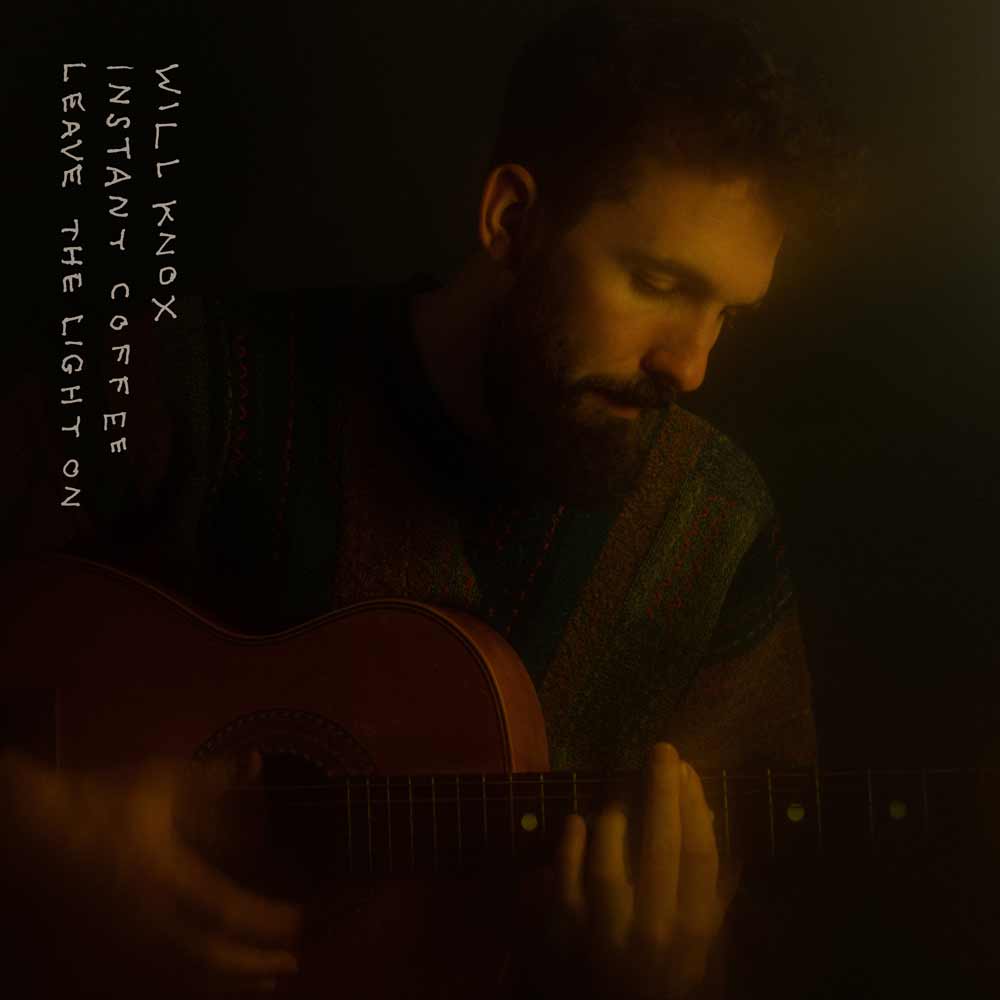 In "Instant Coffee", Will delivers a dynamic arrangement of melodic, fingerpicked guitars supported by his captivating, soothing vocals. Strings, electric guitar and drums combine as the track develops with the lyrics into a euphoric resolution.
Will said about the single "I started writing new music during lockdown, having learned I was going to become a father for the first time. The time allowed me to confront a lot of issues from my past, and I was determined not to pass them on to my son. 'Instant Coffee' is a song about that process of healing, and in my case learning that there are no quick fixes. It's OK if it takes time.
'Leave The Light On' is about how I learned to protect myself. I have found a lot of comfort in songwriting as it helps me express myself, but this is quite different from who I am in everyday life. I learned to fear communication, afraid of what someone's response would be to my feelings or if I disagreed with them. For me, it always felt better to keep the peace and blend in. A lot of the time this meant expecting other people to understand what I was thinking without telling them, which inevitably led to more problems. In 'Leave The Light On' I'm asking for patience while I figure out how to express myself."
Will Knox is a born storyteller. With just a few words and chords he knows how to bring worlds to life.
The artist was born and raised in London, then moved to the US to hone his songwriting craft, graduating from Berklee College of Music (Boston). Now residing in the Netherlands Will Knox has flourished as an award-winning songwriter, earning 5 Buma Awards (PRS/ASCAP equivalent) and 1 ASCAP Award with credits on tracks totalling over 1 billion streams. His own music is influenced by the classic storytelling of Leonard Cohen and Paul Simon, the atmospheres of Elliott Smith and Nick Drake, and freshness from more recent artists like Fink and The National.
Authenticity is a common thread running through Knox's career and in the fourteen years that have passed since his debut album The Matador & The Acrobat, he has learned how to get closer to the core musically and lyrically. This development can be clearly heard on latest album Shedding + Blooming which was released in January 2022 with singles "Tattoo" and "Anny" breaking new ground for Will, receiving substantial DSP and radio support. Later in 2022 Will was invited to open for Scott Matthews during his Spring tour of The Netherlands. Will's album campaign would culminate in a packed-out headline show in Amsterdam.
Will Knox's fourth, full-length album is earmarked for release in Q3 2024. The exquisite collection of songs will include collaborations with two rising female artists Emma Bale (Warner Benelux) and néomí (PIAS) and co-writes with Fin Greenall (a.k.a Fink) and Celine Cairo. Each album track provided a much-needed outlet for Will Knox to unravel years of suppressed emotions and access a deeper understanding of himself. The result is a captivating collection of folk-tinged songs that wrap warmth around your soul and speak to the heart.
LATEST NEWS
FEATURED VIDEO
TWITTER
Our Twitter feed is currently unavailable but you can visit our official twitter page @charmfactory.
INSTAGRAM
SPOTIFY