Swedish indie/rock-duo Little Lies release debut EP 'Us Against The World'– 16.06.23
On June 16th, 2023, Swedish indie/rock duo, Little Lies, share their debut EP 'Us Against The World' alongside lead-single of the same name 'via Cosmos Music. The 5-track EP includes previous singles 'Carolina' and 'Swallowed Up In Space' alongside3 brand new tracks "Signals Crossed" and "Destination Unknown".
Listening preview of 'Us Against The World' EP
Listening preview of 'Us Against The World' Single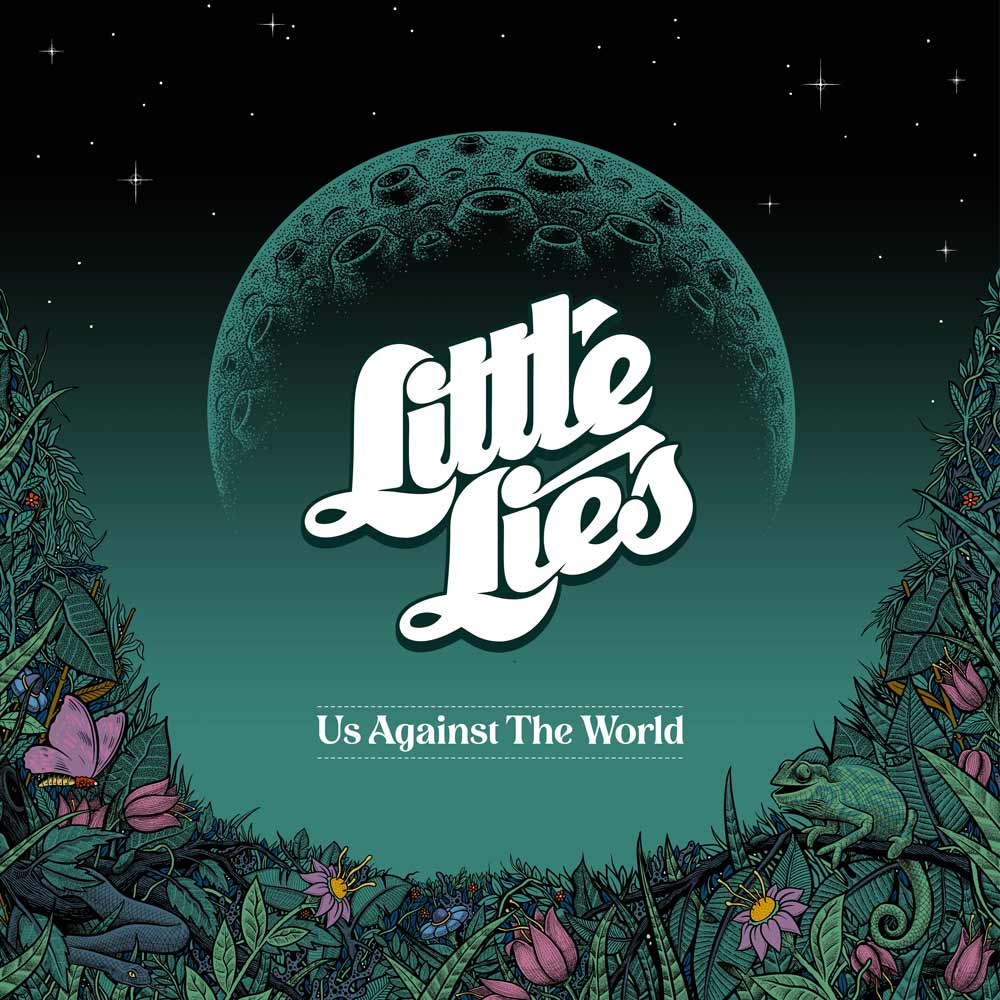 Little Lies is a passion project from established musicians and friends Mikael Nordgren and Anna Maria Espinosa. Their music soars freely between a myriad of emotions, heartfelt lyrics and catchy melodic soundscapes. As a band that refuses to be confined by genre, Little Lies not only delve into the realm of pop, rock and indie, but also experiments with electronic and folk-driven sounds. Anna Maria's beautifully textured vocal expertly describes each captivating story throughout the EP, with aching honesty.  
Little Lies said "Our debut EP is a small snapshot of what to expect from our forthcoming album" Destination Unknown". We wanted these songs to tell relatable moving stories alongside a contemporary sound that draws inspiration from our songwriting heroes of the past. For the single 'Us Against The World' we wanted to create something beautiful, lush and dreamy with a solid groove. There is not much happiness to be found in the heartbroken lyrics but in the music, there is plenty of hope and strength.
The duo's upcoming concept album "Destination Unknown" will follow later this year. A collection of melodic, genre-hopping tracks which carry a clear but humble nod to the band's common denominator and all-time idol Fleetwood Mac, the band also draws inspiration from the likes of Crosby Stills & Nash, Warpaint, King Tubby and Twin Peaks among others.
Mikael Nordgren and Anna Maria Espinosa have together created Little Lies as a vehicle to share the songs that have been bubbling under the surface for a long time, as the pair forged successful music careers separately across Sweden for over a decade. Anna Maria Espinosa is one of Sweden's most established singers, and has in addition to her own solo career, sung with pop royalty such as Neneh Cherry, Grammy Award-winning American soul singer, Billy Paul & Kevin Rowland frontman for the pop band Dexys Midnight Runners among many others. Since she started her career, she has sung with a large section of Sweden's artist elite both on stage and on tracks.
Stockholm-based Mikael Nordgren, aka Tiger Stripes has forged a solid international career as a prestigious and sought-after underground producer, remix specialist and DJ. As Tiger Stripes he has toured the world's top clubbing destinations such as Berghein, Panorama bar, Berlin, Ministry of Sound and DC-10, Ibiza, playing his futuristic techno to sell-out crowds from Berlin to Miami and back again.
Together, as Little Lies, this duo has created something unique by combining a wealth of experience and sharp, innovative production, alongside one of Sweden's most established voices. Little Lies are ready to break new ground by sharing their music not only with their Swedish contemporaries and fans, but across the globe.
Follow Little Lies: Instagram  | Twitter | Facebook | TikTok
Praise for Little Lies
Captivating melodies and nostalgic sounds are at the heart of the song, with a shiny, bright production style complementing their compositional ideas – The Most Radicalist
We were drawn into the cinematic appeal of Carolina, the new single from Little Lies. There's a heavy dose of retro influence, one that trends between the realms of classic rock and Western inspired soundtracks. It tags the legacy of Fleetwood Mac with an updated indie influence of projects like First Aid Kit and Lord Huron – The Wild Is Calling
LATEST NEWS
FEATURED VIDEO
TWITTER
Our Twitter feed is currently unavailable but you can visit our official twitter page @charmfactory.
INSTAGRAM
SPOTIFY