Singer-Songwriter Clara Pople releases debut EP 'It's The Girl'
Featuring lead single 'Balance' – 10.11.23
For Fans of: Massive Attack, London Grammar, Jorja Smith
On November 10th, 2023, Clara Pople will share her breathtaking debut EP, 'It's the Girl 'alongside lead single 'Balance' which arrives with a mesmerising music video, directed by rising director Meriwether Lewis. The four-track EP, released via Nutopia Music, also features previous releases 'It's the Girl', I'll be the Winter' and 'Last Dance'.
Listen to EP 'It's The Girl' HERE
Watch Lead single 'Balance' HERE
Multi-store link HERE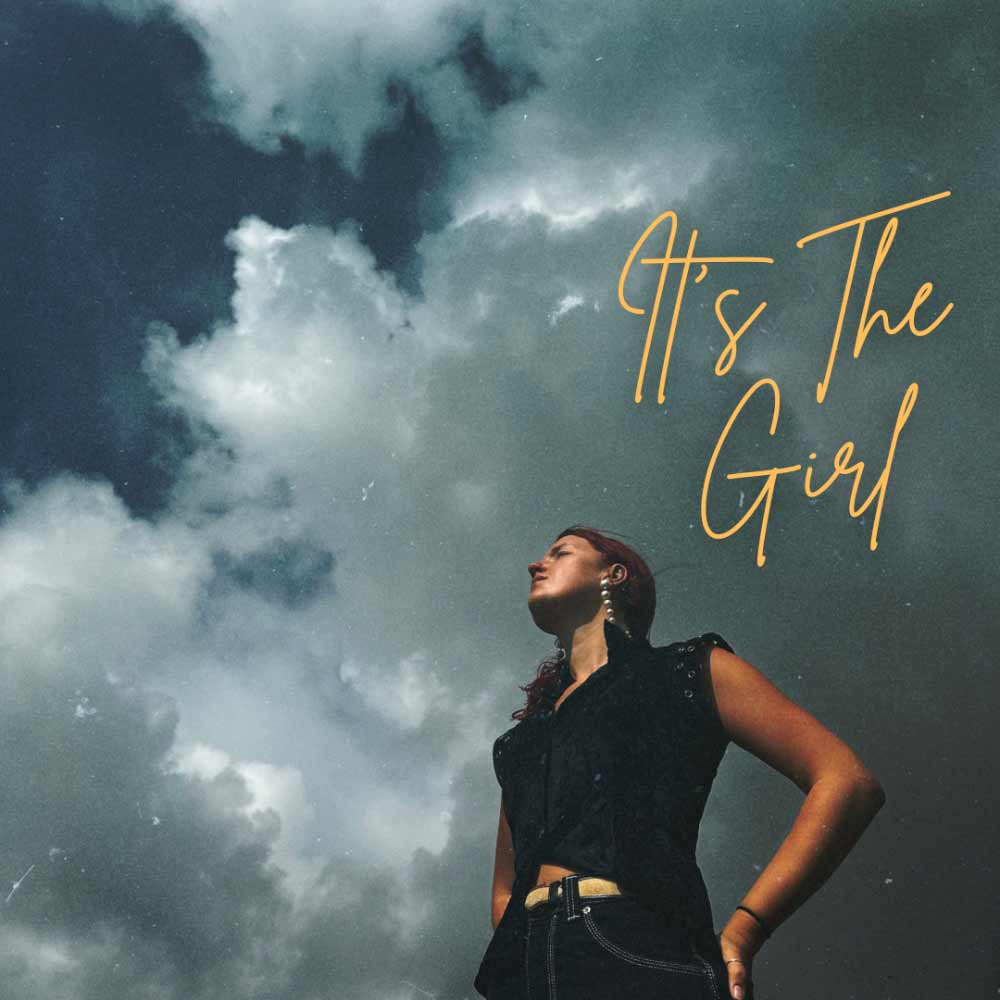 'It's The Girl' EP, sees Clara expertly fuse together a vast array of influences from early trip-hop to folk, defining herself as a true avant-pop artist who won't be bound by genre. She continues to use her voice as both her instrument and her accompaniment to striking effect, creating a whole choir, dark bass lines, syncopated beatboxing rhythms and 6-part harmonies all from her own voice. Clara manipulates classical technique, gospel, and Bristol trip-hop music to create darkly poetic, unique and original sounds. Each track layers sombre messaging against emotive soundscapes, peppered with melodic interludes that interject small moments of positivity along the way.
Clara said about the EP "These songs are just a musical concoction of emotions that I've harboured over the years. There's always a female protagonist…..which I guess is me. 'There's also always some sort of feeling of loss, or being chased, which I guess reflects what it is to be in your early twenties.' And there is always, always a sense of empowerment within the music – which I suppose is where I find my solace."
She continued to talk about the lead single; "'Balance' holds a special place in my heart. It's about that feeling of being completely overwhelmed by life. I wrote it at the end of 2022, the past couple of years had been riddled with death and I wanted to try and translate an idea about not only the grief, but also the overwhelmingness of life sometimes…..Like I am completely overwhelmed and on the edge of a mental breakdown but I'm absolutely vibing to this melody and beat and I'm singing with such venom that I am empowering myself to keep moving"
Meriwether Lewis added "The film for 'Balance', created with students at Screenology Film School in Bristol, was made to honour the sense of many personas women play, a multifaceted power of feminine strength. When we feel the chaos of life upon us; we witness an empowered woman in the eye of a storm."
Clara Pople is a graduate of the prestigious British and Irish Modern Music Institute in Manchester (BIMM). Momentum for the artist continues to gather pace following the release of just three singles, with spot plays on BBC Radio 1, support from Sofar Sounds, Kendal Calling's 'Artist Pick, BBC Introducing Stage', winner of DHL's Fast Track competition which led to a recording at Abbey Road studios with pianist and producer Hannah V (Stormzy, JP Cooper, Yola, TOBi), alongside mentoring from producer Jax Jones (Duke Dumont, Raye). 2023 has also seen Clara successfully perform a 20-night showstopping residency at Edinburgh Free Fringe venue The Little White Pig, a popular Edinburgh nightspot steeped in culture that belongs to Emma Currie, the wife of renowned Scottish novelist Irvine Welsh. Clara has played over 70 gigs so far this year with packed out shows across popular London venues The Waiting Room, The Finsbury, Matchstick Piehouse and continues to host beautiful fairy-lit houseboat gigs, monthly, to a select few in South East London.  
'It's The Girl' EP provides the perfect launch pad for Clara Pople to stake her claim on the music industry into 2024 and beyond.
Track listing
'It's The Girl'
'I'll be the Winter'
'Last Dance'
'Balance'
Website | Spotify | YouTube | Instagram | Facebook
Praise For Clara:
Ethereal and magical in all the right places. A delightful listening experience from start to finish. – When the Horn Blows
Entirely unique, and undeniably original auditory experience. – Desert Island Cloud 
Clara combines a quite exquisitely beautiful voice with vocal agility and range that your ears ring with pleasure. Scottish Field
'Clara's tone sends shivers down my spine. Her talent is undeniable – Hannah V
LATEST NEWS
FEATURED VIDEO
TWITTER
Our Twitter feed is currently unavailable but you can visit our official twitter page @charmfactory.
INSTAGRAM
SPOTIFY