Singer-Songwriter Clara Pople makes her Edinburgh PBH Free Fringe debut at Little White Pig – 7th-27th August
For Fans of: Massive Attack, London Grammar, Jorja Smith
On August 7th, 2023, Singer-Songwriter talent, Clara Pople will realise her lifelong dream of performing the Edinburgh Fringe, delivering a 20-night showstopping residency at the Free Fringe venue, Little White Pig. A live performance of her next single 'Last Dance' will be released on August 18th to support the show.
Watch 'Last Dance' live performance HERE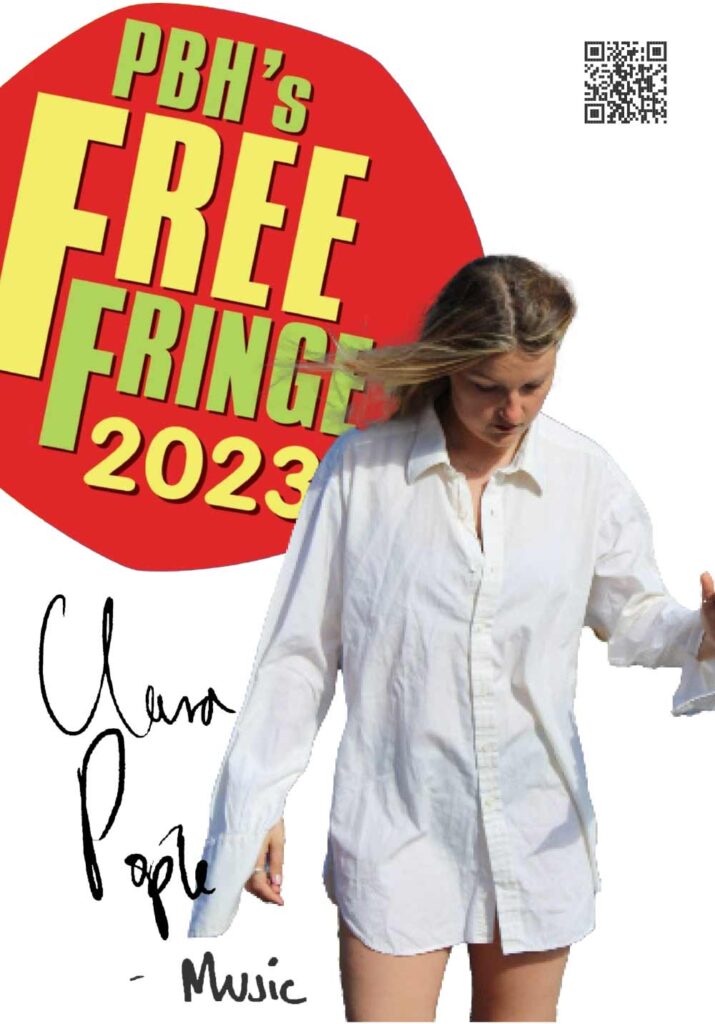 Every summer since childhood Clara has stayed with her Scottish Grandma in Edinburgh's New Town and the magic of the city's Fringe Festival is now part of her DNA.
Clara said "I am so, so excited to be coming back to Edinburgh this year, not just as a punter but also as a performer. I adore the fringe, the whole city turns into one huge party and the amount of culture you can absorb is unbelievable. Scotland has always been my second home and I can't wait to take my audience on a ride through all of the emotions."
Clara's live show is for people who love a bit of soul, a bit of gospel, a bit of trip-hop, a bit of folk, a bit of pop. Think Sofar Sounds but on a bigger scale. Audiences will be treated to original Clara Pople tracks, with a sprinkling of creative covers, alongside occasional moments of interaction and crowd participation. This is a solo performance of Clara looping, drumming, singing, beatboxing, harmonising and vibing. Expect to be taken on a ride through all of the emotions; joy, sadness, spirituality and straight-up good times.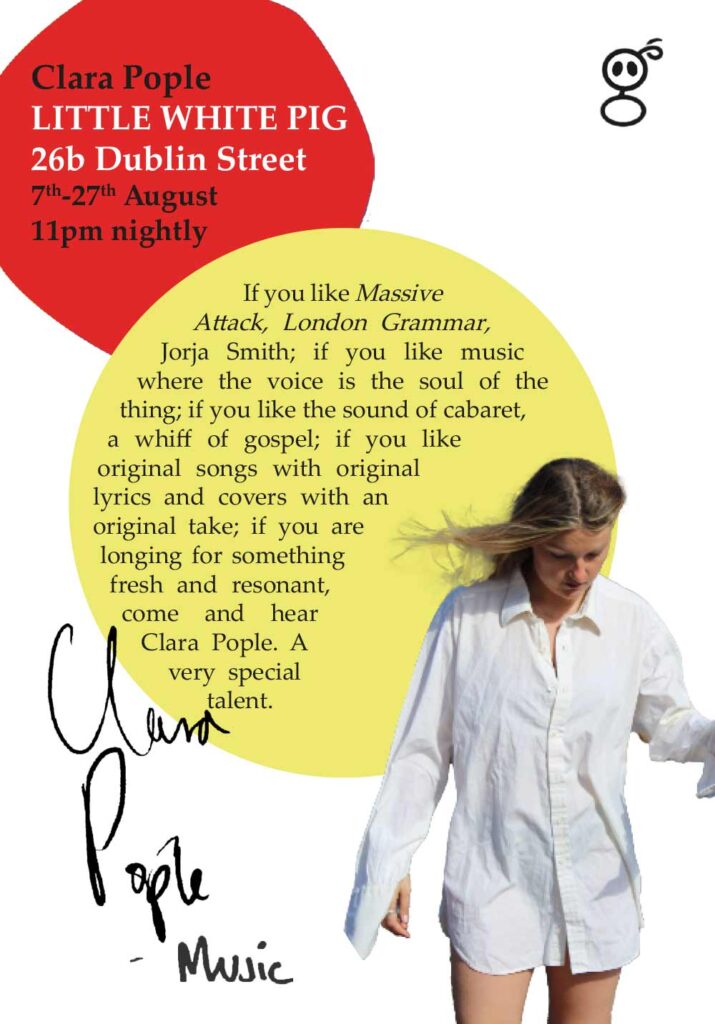 Clara is a graduate of the prestigious British and Irish Modern Music Institute in Manchester (BIMM). Momentum for the artist continues to gather pace following the release of just two singles, 'It's The Girl' and 'I'll Be The Winter'. She has since secured spot plays on BBC radio 1, support from Sofar Sounds, multiple gig bookings and been named as Kendal Calling's 'Artist Pick of the BBC Introducing stage'. The artist also won DHL's Fast Track competition which led to a recording at Abbey Road studios with pianist and producer Hannah V (Stormzy, JP Cooper, Yola, TOBi), as well as mentoring from producer Jax Jones (Duke Dumont, Raye).
Clara Pople releases her next studio single 'Last Dance' on September 8th and her 4 track EP will follow in the autumn. Catch her performing live this summer at the PBH Free Fringe venue Little White Pig (7th-27th August 2023).
Website | Spotify | YouTube | Instagram | Facebook | Gig listing
LATEST NEWS
FEATURED VIDEO
TWITTER
Our Twitter feed is currently unavailable but you can visit our official twitter page @charmfactory.
INSTAGRAM
SPOTIFY