NUUXS shares 'Part Of Me' (KISHAN Remix) – 4.11.21
London-based alt-pop artist NUUXS partner up with emerging DJ/Producer KISHAN to release an introspective remix for her latest single 'Part Of Me' (rel 4.11.21), taken from her debut album Heirloom, out now.
Listen to 'Part Of Me' (KISHAN Remix) here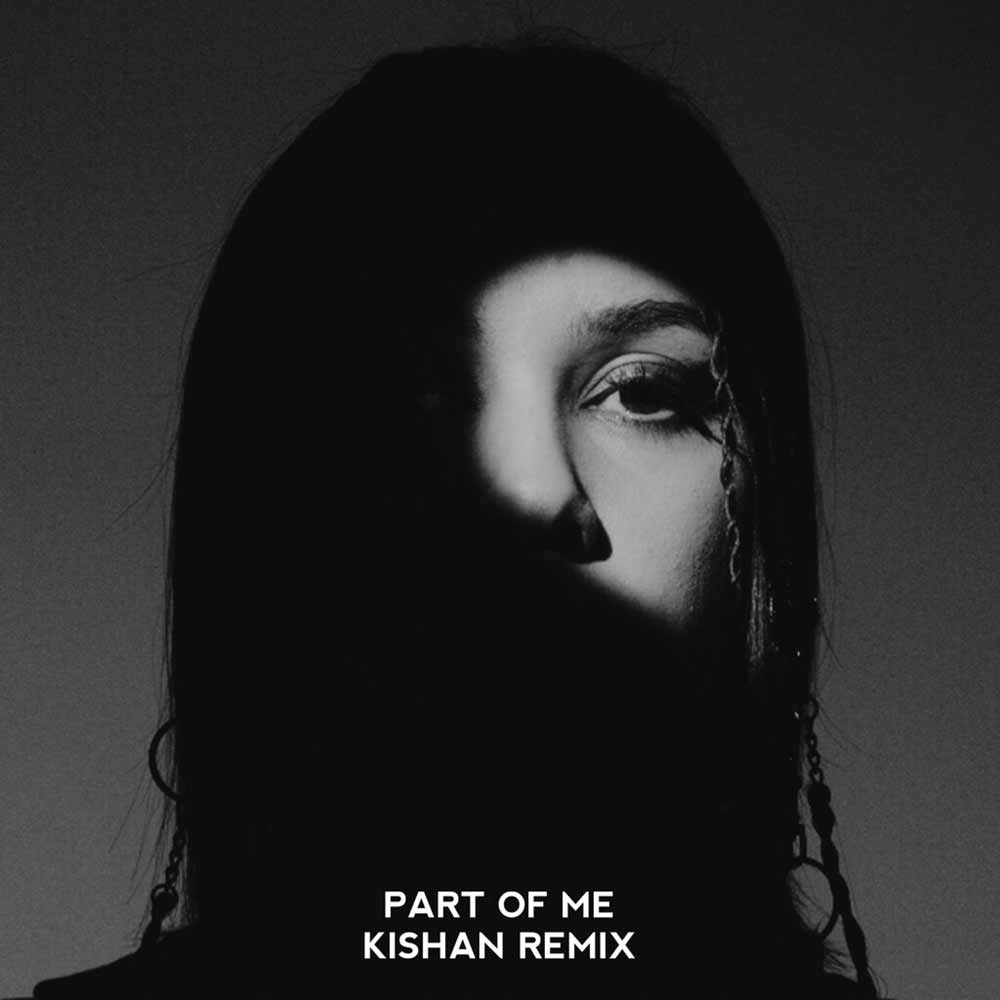 Arguably the most powerful song of NUUXS' catalogue to date, 'Part of Me' delves into the time spent in a cult as a child, and the abusive behaviour of her step father. With its eerie sound and caustic quasi-rap matched with ethereal, FKA Twigs-esque vocals and visceral and unsettling lyrics such as "Cut off your hair so the boys don't stare / you belong to me now", the track is an outlet where NUUXS can let go of the anger she has felt. 
NUUXS says: "When I asked KISHAN to remix "Part Of Me" I wanted to keep that feel of darkness in the song with a Dub sound. When I heard it back it suited my vocal and song so much and felt that UK underground sound straightaway. "
KISHAN reveals: "For the Part of Me remix my main aim was to create an underground breakbeat vibe that gives it more of a club sound, with the rapping accentuated by the percussion and bass, and the warm synths layered in under the sung parts. The remix builds but has a continual drive throughout as a result of the rolling drums, sonically nodding to UK Jungle music."
Emerging DJ, Producer and Composer KISHAN is as equally at home DJ-ing to big crowds on London's underground Garage scene as he is scoring for a film. His music has had airplay on BBC Radio 1, BBC Radio 1 Xtra and the BBC Asian Network, just to name a few. His self-released track Elevated ft. Archie (Earthnut Remix) was playlisted on Spotify's Official New UK Garage playlist.
Nuuxs released her debut album Heirloom, earlier this month, is a collection of personal stories, fragments of her life steeped in memories. It picks up from her previous project 'Red Tape', but this time, leans more into the dissonant side of pop, personified by silky vocals and glimmering sonics, produced by her go-to producer Jake Gosling (Ed Sheeran, Major Lazer, The Libertines).
NUUXS' works have garnered widespread tastemaker support from the likes of Annie Mac, CLASH, TMRW, The Line of Best Fit, BBC Introducing and Mahogany.
Praise for NUUXS
"We Like This One" – Annie Mac, Radio 1

"A creative powerhouse to be reckoned with" – Wonderland
"Wonderfully off piste pop music" – CLASH
Buy/Stream here: slinky.to/partofmekishanremix
Follow:  NUUXS Spotify / Instagram / Facebook / Twitter / Website
LATEST NEWS
FEATURED VIDEO
TWITTER
INSTAGRAM
SPOTIFY