FERGUS shares acoustic version of new single 'More Than I Deserve' – 17.12.21
London based singer-songwriter FERGUS releases a beautiful striped back acoustic version of latest single 'More Than I Deserve' on December 17th. Released via Goldun Egg Records and co-produced by FERGUS and Jake Gosling.
Listen HERE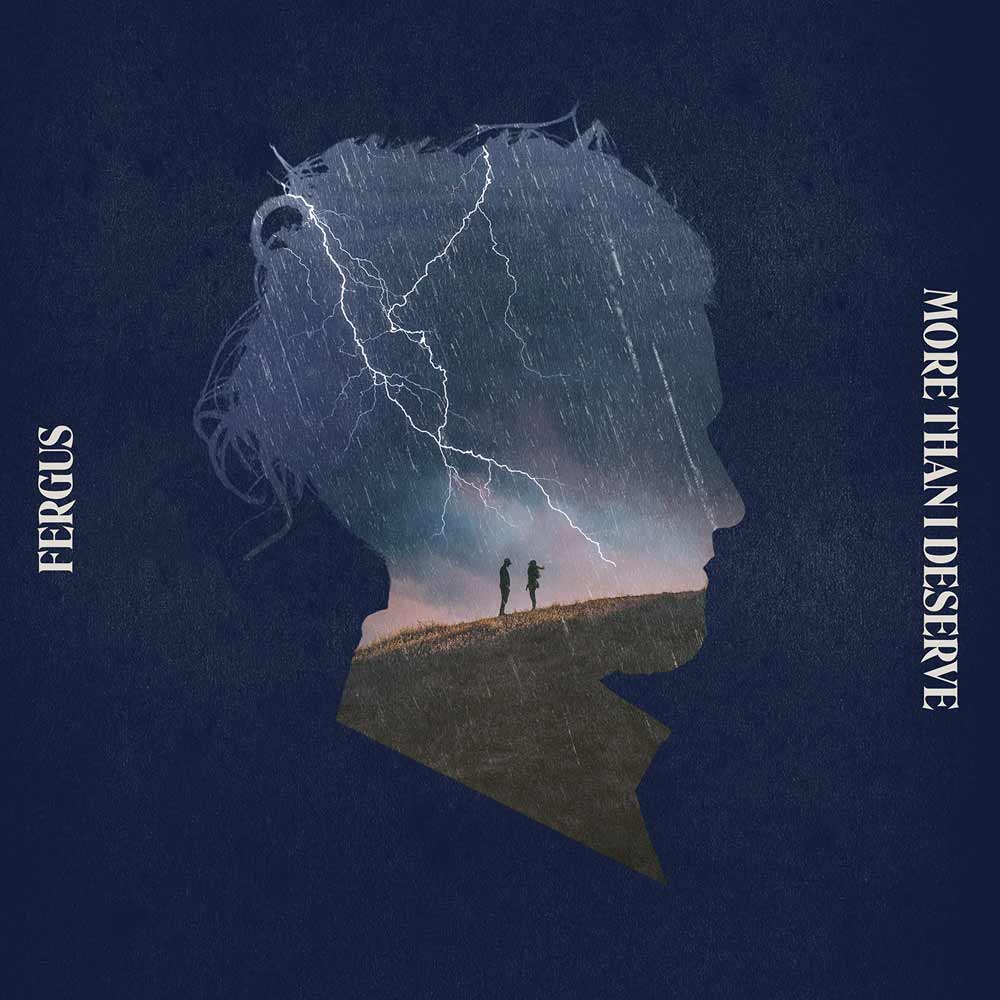 'More Than I deserve' acoustic, serves as a stark reminder of FERGUS' raw talent as an instinctive singer and musician. The beautiful, evocative soundscape is created solely by the artists emotive vocal and his guitar. 
FERGUS said about the track:" 'More Than I Deserve' was born out of conflict in a relationship. I wanted to convey that restless angst of turning things over and over in your mind, trying to find a way through that conflict. It's a song about commitment and persevering, even though it hurts. So, although it sounds dark and painful, really, it's a message of dedication and hope. A declaration of love."
FERGUS' releases to date have received critical acclaim from the likes of BBC Radio 1, 6 Music, Radio X, Clash, HUNGER, Wonderland, Songwriting Magazine, Atwood, WTHB, TMR and Hidden Herd. Collectively his songs have amassed over one million streams on Spotify alone. FERGUS has released three EP's to date. Debut: 'Purple Road' '18, 'Three of Swords' summer of '19 and 'Close Quarters' Dec '19. 2020 saw the release of 4 singles followed in early '21 by Live EP 'Live from Rivoli Ballroom'.
The talented songwriter and performer completed a series of live shows across London at the start of 2020 and has been keeping fans entertained through live streaming shows for the likes of When The Horn Blows, The Sunflower Lounge and Instagram live. In September 2021 FERGUS headlined a packed-out show at The Troubadour, London.
Gigs
03.12.21 – Hammond of Hull, Hull
04.12.21 – Hammond of Hull, Hull
10.12.21 – The Grace, London
18.12.21 – Spice Of Life in Soho, London
10.03.22 – The Camden Chapel, London
11.02.22 – Wax & Beans – Bury
Follow: Website | Instagram | Twitter | Facebook
Praise For FERGUS:-
The first thing you notice about FERGUS is the voice. High, keening, mellifluous, his virtuoso performances can distract from the depths of his songwriting, until you begin to tune in to the finer details. New single 'All I Dream' is out tomorrow – CLASH
Providing us with the perfect new tune to soundtrack our entrance into autumn, is London-hailed singer-songwriter FERGUS with "Enough for You" – Wonderland
"A mesmerising look at a rising star" – HUNGER Magazine
"Fergus is an artist who is able to drive home rolling percussions with thumping beats" – Songwriting Magazine
"An orchestral-tinged AM ballad that leaves a lasting lump in the throat in the vein of Night Beds' exquisite debut LP 'Country Sleep"– Hidden Herd
"Young Tonight" is a near perfect nostalgic track. The sway and vocals soothe us more than we can articulate." –Ear to the Ground
Fergus' delivery here is reminiscent of classic Crowded House, with a touch of Jose Gonzalez. While the warmth of the instrumentals succeeds in conjuring the sense of euphoria and positivity that Fergus is seeking to harness." Indie London
"finely crafted with effortless sweeping vocals and delicately plucked guitars. FERGUS is known for his honest delivery, chiming harmonies, and textured layers and these acoustic versions bring out of all those elements". Neon Music
"London-based singer-songwriter FERGUS shapes a rather beautifully evocative and melodramatic listen in his second EP, Three Of Swords" – Record of the day
"An immersive, expansive, and expressive musical adventure, "All You're Not" is all the proof we need to know that FERGUS is growing and evolving his artistry in real-time" – ATWOOD
"Three Of Swords' is comprised of six elegant tracks juxtaposing reverie and restlessness" – When The Horn Blows
"With his Three Of Swords EP having dropped recently, the unique indie pop Fergus produces is finally getting the attention it has deserved for a long time" – The Most Radicalist
Zelda Mae begins like a folk track, strummed guitar accompanying Fergus's high register unusual and appealing voice but, as the arrangement fills out, it takes on a much more epic feel and the harmonies are powerful and affecting – Fresh On The Net
LATEST NEWS
FEATURED VIDEO
TWITTER
INSTAGRAM
SPOTIFY