Fergus – Releases 'Fight Forever' METVL Remix – 24.06.22
On June 24th Rising singer-songwriter FERGUS releases the METVL remix of latest single 'Fight Forever'. 'Fight Forever' is the latest single taken from the artists debut album 'Love Upside Down', released on May 27 via Goldun Egg Records.
Listen to 'Fight Forever' METVL HERE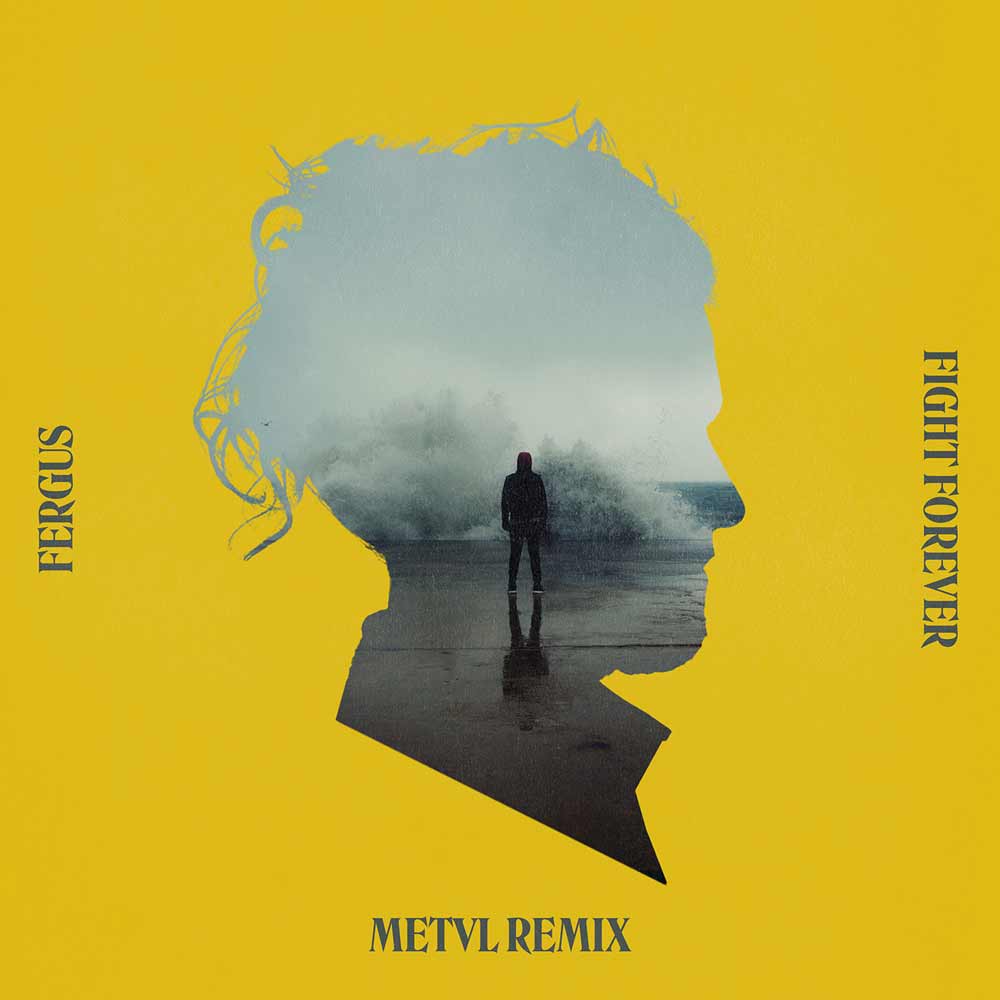 METVL, up and coming DnB producer uses a combination of Fergus's unique vocals and frenetic beats. The result is a haunting, surprisingly menacing remix. Dropping Glastonbury weekend, expect this remix to be a summer staple on the UK dance floors.
FERGUS said about the remix "'Fight Forever' started out as a soundtrack I made for an "ironic fight scene". Basically, it's about two people falling in love whilst having a physical fight. I really love the chorus of the song and wanted it to be the focus of the remix, I couldn't be happier with the new layers METVL has given the original.
FERGUS' debut album 'Love Upside Down' was released in May 2022 to critical acclaim. The artist has been supported by the likes of BBC Radio 1, 6 Music, Radio X, Clash, HUNGER, Wonderland, Songwriting Magazine and Atwood to name but a few. Collectively his songs have amassed over one million streams on Spotify alone.
In September 2021 FERGUS headlined a packed-out show at The Troubadour and continues to entertain on the live circuit throughout 2022, at venues across London such as The Lexington The Bedford and the newly launched The Camden Club.
Follow: Website | Instagram | Twitter | Facebook
Praise For Fergus:-
"a potent authenticity is found in every track alongside cliche-free lyricism and compelling melodies" – Wonderland
His songs are just as soft, stirring, and soothing as ever, but there's a remarkable warmth and hope deep inside every one of these eleven tracks. – ATWOOD
"The first thing you notice about Fergus is the voice. High, keening, mellifluous, his virtuoso performances can distract from the depths of his songwriting, until you begin to tune in to the finer details." CLASH
"A mesmerising look at a rising star" HUNGER Magazine
"Fergus is an artist who is able to drive home rolling percussions with thumping beats"
Songwriting Magazine
"An orchestral-tinged AM ballad that leaves a lasting lump in the throat"
Hidden Herd
"Young Tonight" is a near perfect nostalgic track. The sway and vocals soothe us more than we can articulate." –Ear to the Ground
"Fergus' delivery here is reminiscent of classic Crowded House, with a touch of Jose Gonzalez. While the warmth of the instrumentals succeeds in conjuring the sense of euphoria and positivity that Fergus is seeking to harness."
Indie London
"finely crafted with effortless sweeping vocals and delicately plucked guitars. FERGUS is known for his honest delivery, chiming harmonies, and textured layers and these acoustic versions bring out of all those elements". Neon Music
"London-based singer-songwriter FERGUS shapes a rather beautifully evocative and melodramatic listen."
Record of the day
LATEST NEWS
FEATURED VIDEO
TWITTER
INSTAGRAM
SPOTIFY