FlaKes share debut EP 'Keep Going' – 11.11.21
Keep Going (rel 11.11.21) is FlaKes highly anticipated debut EP, due for release on 11.11.2021. Concurrently FlaKes also release the final single from the EP 'Majesty'.
Listen to Keep Going here
Listen to Majesty here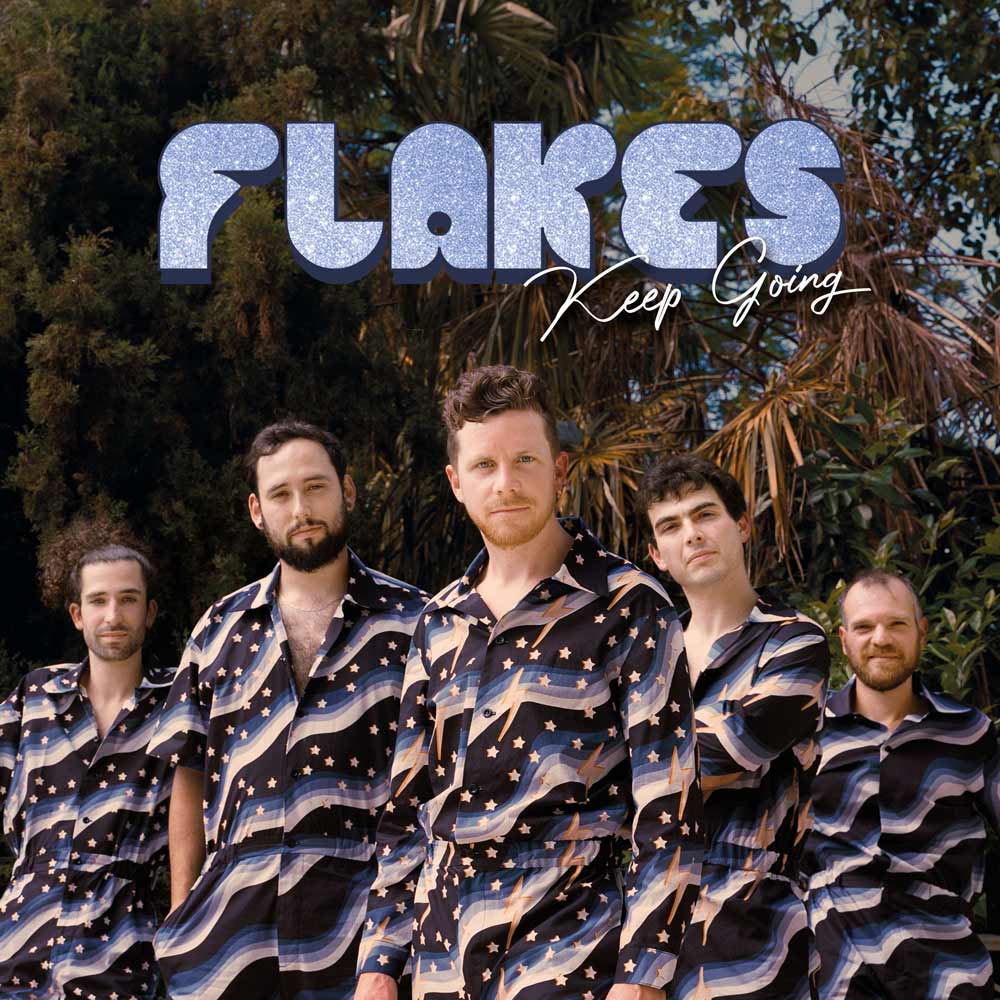 The EP is a collection of timeless songs highlighting Flakes' uplifting disco-funk-pop vibes reminiscent of Parcels, Jamiroquai, Phoenix and Daft Punk. It was recorded under the patronage of Daniel Yvinec (Maceo Parker, Camille, and Salif Keita) at Durango studio in Paris. 
FlaKes' debut EP reflect the energy and collective interaction of their concerts, which they captured by recording all the tracks on the album live in the studio.
The band quotes on the EP: "Our EP is an ode to the power of music. That of bringing together people and energies, to make it something transcendent and positive. Glitter, Dancefloor and Fun! These three words perfectly describe this record!"
'Majesty' is a groovy invitation to lose our senses and get lost in FlaKes' disco vibes. Nostalgic synth riffs mixed to dancefloor atmospheres and meaningful lyrics are all reinforcing once again FlaKes' signature sound.
Songs from the EP have received widespread strong support from tastemakers Celebmix, Dead Good Music, Digital High Blog.
EP Track Listing:
Keep Going
Lose Control
Hermes
Lou
Majesty
Press Praise For FlaKes:
"FlaKes is one of those bands that will fog your windows up and make you lose control while you're blasting them in the car." – Celebmix
"FlaKes have FUNK embedded into their soul." – Dead Good Music
"The French five-set are making moves (and grooves) from the word go." – Digital High Blog
LATEST NEWS
FEATURED VIDEO
TWITTER
INSTAGRAM
SPOTIFY