Canadian singer-songwriter Matt Holubowski is back with his third album Weird Ones; a new collection of songs written in Paris, Kracow, Banff, and Montreal. The album features previous singles "Thoroughfare" and "Two Paper Moons", alongside his latest single "Eyes Wider". 
Listen to the album here.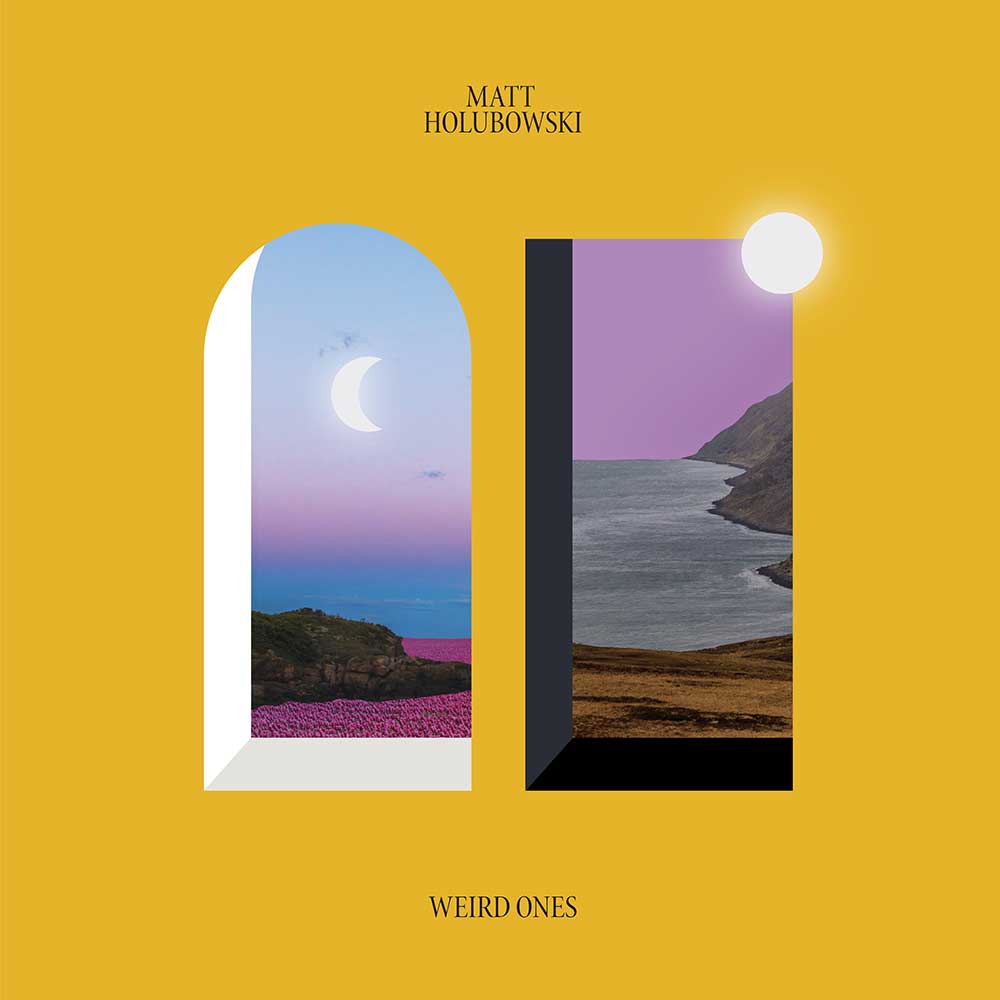 Reunited in the studio with producer Connor Seidel, the singer-songwriter with the expressive voice and unique phrasing pushes sonic experimentation to another level. Matt's folk style alludes to a graceful combination of sweetness and intensity infected with pop, rock, and indie. For the first time, Matt tackles love in his songs, drawing from his experiences and delivering his most personal tracks to date, harnessing the writing process to break free.
On this new opus, the singer-songwriter was bolstered by his usual collaborators, guitarist Simon Angell, bassist Marc-André Landry, drummer Stéphane Bergeron, and cellist and keyboardist Marianne Houle, to whom were added violinist Mélanie Bélair, French hornist Pietro Amato, and singer Claudia Bouvette. "When we played shows, the chemistry between the musicians really paid off," Matt explains. "The new songs I wrote took into account the bond we formed by touring together." Christian Adam-Gilbert (recording), Zach Hanson (mixing), and Richard Addison (mastering), also contributed to the album's production.
An ode to owning being different, Weird Ones invites us into a parallel universe, a world at once beautiful, strange, colourful, and surreal, a place where everything is possible: "I've always wanted to cultivate a certain strangeness," adds Holubowski. "The title, Weird Ones, is a reference to the marginal and singular people who've inspired me and continue to do so, whether their extravagance is expressed flamboyantly or in a subtler, more introspective way. I think there are thousands of ways of tapping into your weird side and using it to be creative."
On this intricately nuanced offering, the singer-songwriter oscillates between melancholy and optimism ("Two Paper Moons"), plunges us into a state of weightlessness ("Around Here"), alternates between shadow and light (Thoroughfare), muses about success ("Greener"). Weird Ones contains its share of soaring flourishes ("The Highlands") and passages that are stunningly inward-looking (Moon Rising).
A master of atmosphere, Matt Holubowski plays with contrast to great effect ("Down the Rabbit Hole") and weaves ethereal soundscapes, as can be heard on "Eyes Wider". On the minimal "mellifluousflowers", he reconnects with his signature minimalist folk, whilst "Love" and "The Impossible Ghost" both takes the scale of a fresco. Weird Ones deploys a wide spectrum of textures and colours, a fascinating and rich world that we've only begun to explore.
Buy Tickets here
Stream/Buy here