Includes lead single 'Whiplash' Feat. Lydia Clowes
Tommy Ashby shares his new EP 'Lay Low' on May 14th via Wow & Flutter Records. The 5 track EP features lead single 'Whiplash' released the same day, previous releases 'Ceremony', 'Poolside', 'Happy Just To Know' and brand new track 'High Moon'. All tracks were produced by Grammy Award-winning producer Sam Okell and feature the ethereal vocals of fellow musician Lydia Clowes.
Listen To 'Lay Low' EP HERE
Listen To 'Whiplash' HERE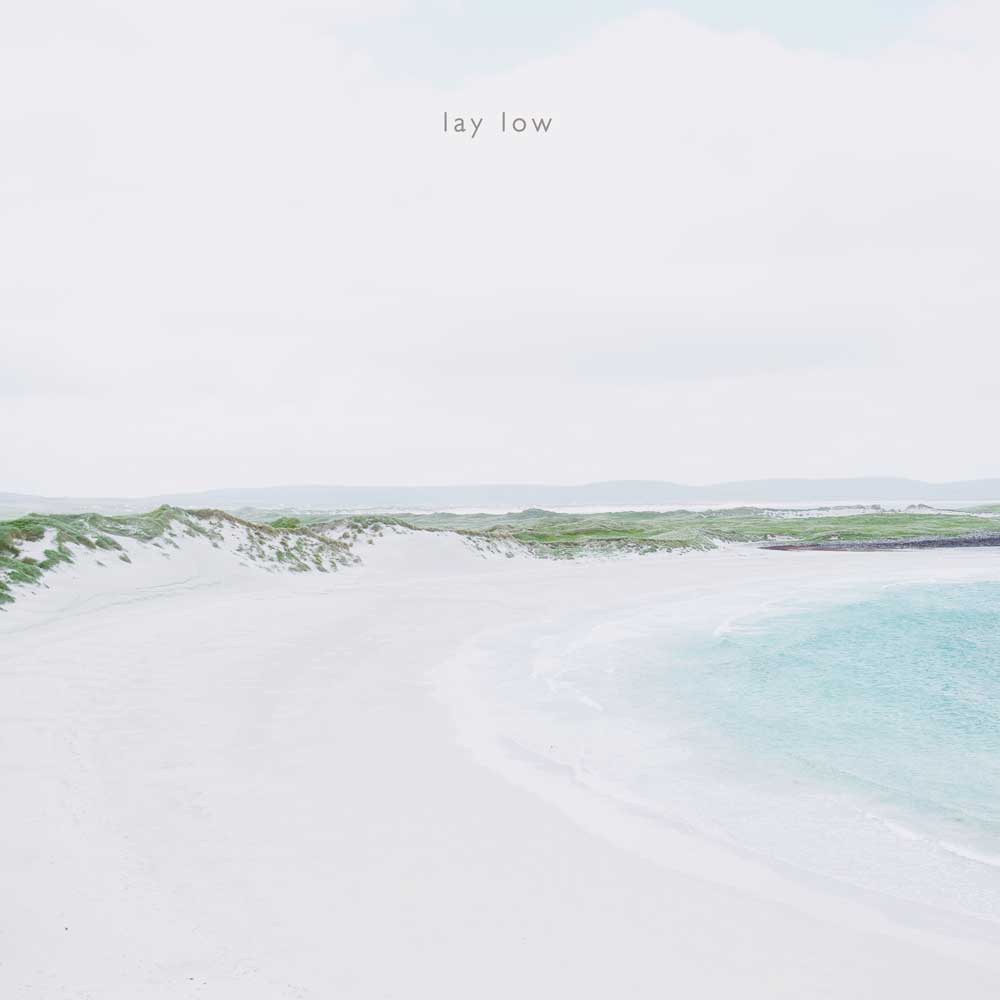 The 'Lay Low' EP delivers an intimate listen, seamlessly hopping between folk, indie, Americana and pop with all songs drawing on the reoccurring theme of growing self-confidence. We are treated to spacious vocal harmonies, heartfelt lyrics and cascading guitar lines. Sonically every second is carefully considered whether for the expansive intimacy of silence or filled with enveloping echoes or a perfectly light percussive touch.
Lyrically and musically Tommy expertly unpicks our experiences and relationships, to understand how we can flourish as individuals.
Tommy said about the EP "We've all been asked to lay low this year, in the sense that we are just trying to quietly keep going on an emotional level as well as physically. Most of the friends I spoke to were having a tough time in one way or another; it was almost a universally hard year and made me realise how much we rely on each other for support. To lay low also has peaceful connotations, to slow down and see things anew. It was such a weird year but there were beautiful moments within it; I really felt the passing of the seasons and noticed nature as I haven't before.
He continued to talk about Whiplash "This song is about two people who were around each other growing up but were very different and never quite had the chance get together. As they grow up, they find themselves always looking for each other in a crowd, imagining what a certain situation would be like if they were there. As they grow up and struggle through various things, they lean on each other for support, creating a little bubble that they can live in.
Working again with long-time collaborator and producer Sam Okell (Celeste, Graham Coxon, The Beatles) who most recently recorded and mixed Celeste's Oscar nominated 'Hear My Voice'; Tommy and Sam are content their sound has really found its stride on this EP. Both graduates of the highly reputable Tonmeister course, fellow alumni include producers Sam Petts Davies (Radiohead, Warpaint), Joe Rubel (Ed Sheeran) and Cass Lowe (Charlie XCX, Tom Walker, Jess Glynne)
The detail of the recordings and mix are paramount in achieving Tommy's trademark intimacy. This doesn't mean all high-end studios and expensive equipment; in fact, very much the opposite, with much of the EP made in their separate makeshift studios and shared back and forth during lockdown. Both are multi-instrumentalists and enjoy experimenting with unconventional sounds including vocals noises and hitting a whole manner of different objects in different ways to create a unique pallet.
Tommy's creative energy and songwriting continue to draw inspiration from the countryside, he grew up writing and playing music in the wilds of Scotland and a move to the Suffolk coast in 2020 with its expansive beaches and big open skies has certainly stamped its mark on Tommy's new EP.
Tommy released his previous EP 'Everywhere Is Home' in July 2020. Songs from the EP received widespread media support across the UK from the likes of Atwood, Clash, Scotland On Sunday and The Scottish Sun and amassed over 3.5 million streams online.
Releases to date have also garnered support from online media outlets such as Clash, Spindle, Louder than War, Folk Radio UK and Record Of The Day, as well as Fearne Cotton, Radio 2, featured in Spotify editorial and enjoyed major global syncs on Love Island, Riviera, Greys Anatomy and Silent Witness. Tommy and Lydia also had a cameo in Will Ferrell's 2020 Netflix movie 'Eurovision'. The final track from the 'Lay Low' EP 'Happy Just To Know' was chosen by Dutch supermarket PLUS as the sync to their major television advertising campaign which launched on March 7th, was also playlisted by Spotify UK and received spot plays across BBC Scotland, and BBC Introducing.
Tommy completed his first UK headline tour at the end of 2019 and supported Luke Sital-Singh, Jamie Lawson and Allman Brown, as well as completed a tour of the USA and Canada with Tom Speight at the start of 2020. Tommy continues to keep fans entertained via live streaming performances whilst we await venues to re-open and will perform an Insta Live performance of tracks from the 'Lay Low' EP on May 15th, with more dates to be announced.
Tommy releases his new EP 'Lay Low' on May 14th, 2021.
Track listing
Whiplash
Poolside
Ceremony
High Moon
Happy Just To Know
Praise for Tommy
"An artist who refuses to place barriers between himself and his songwriting, his work matches acoustic sensibilities to often ruthless honesty." Clash
"If anyone should know how to strike a chord with listeners, it's singer-songwriter Tommy Ashby" –Scotland On Sunday
"a richly nuanced affair that's built around a steadily mounting wash of rich guitars, laying the foundation for Ashby's effortlessly emotive vocal."Louder Than War
"A compelling song that brings into focus some of our own judgements as well as questioning how independent we truly are as individuals and as a society." Folk Radio UK
"an impeccable presence, honing an ability to fuse soft, tender vocals with a touch of intimate and infectious songwriting" Spindle