'In A Heartbeat' is the next single to be taken from Ryan McMullan's The Ruthless Cupid EP, releasing on 13th March, produced by Eoin o Callaghan (Elma Orkestra). The Ruthless Cupid EP is an all-out attack on the most famous matchmaker of all time, Cupid- the full EP release is due out on 10 April.
Listen to 'In A Heartbeat' Here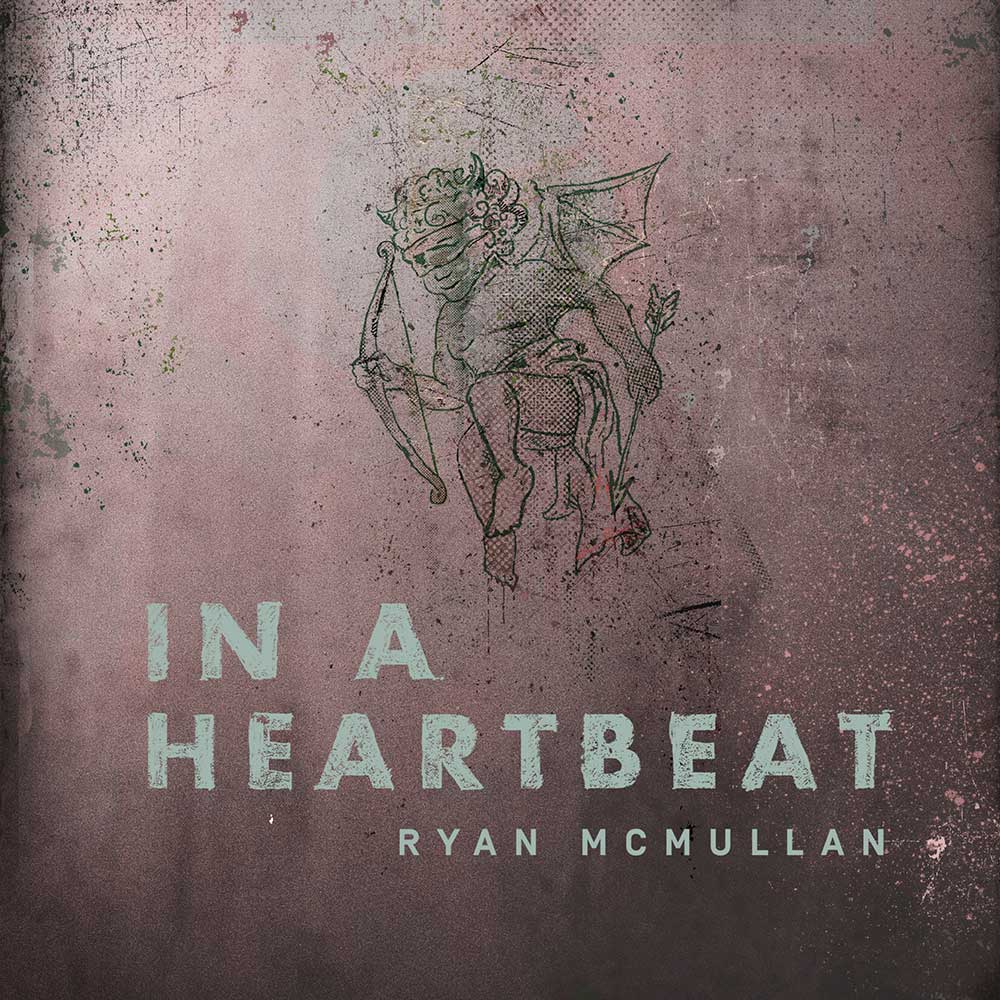 Ryan's stand out crystal clear vocal, complements simple electric guitar rhythms and bold percussion as he sings passionately about the desperation associated to trying to let go of a toxic relationship. Ryan explains "'In A Heartbeat' was written to sum up a stage I think we all kind of go through sooner or later: the understanding that something which once was, is now no more. But even at the end, knowing it still has a hold on you, so much so, that no matter how toxic it is, or how little sense it made, you'd still run back to it in a desperate attempt to salvage it.' Over the last few years Ryan McMullan has been making a name for himself as a gifted songwriter and exceptional singer. 2019 was a huge year for the Portaferry native, with the success of his single 'Rebellion', and 'Make A Mark', his collaboration with Beoga. The artist took to the stages of Glastonbury last summer and his songs have collectively amassed over 20 million streams worldwide. Ryan has since toured non-stop, playing his own sold-out shows in Dublin and Belfast where he filled Custom House Square, playing to a crowd of over 5,000 fans. The artist has continued to fill venues across the UK including Dingwalls, London, King Tuts, Glasgow and the deaf institute, Manchester. The talented performer opened for Snow Patrol in the USA, Europe and Asia and stood in as an honorary member of the band when guitarist Johnny McDaid was recovering after surgery. It's no wonder that Ryan is now being recognised as one of Northern Ireland's biggest and brightest talents. Ryan recently completed his solo tour of the US, selling out shows across America and will play key music festivals in 2020 including The Great Escape, Brighton in May, he will then perform an intimate solo show in his home town of Portaferry, and continue his tour across the UK and Ireland. Ryan will also perform his very first headline festival at Vearsai Music Festival in Gweedore and will announce further summer festival appearances in the coming months.
Tracklisting for 'Ruthless Cupid';
Ruthless CupidIn A Heartbeat
Outcry
Some Kind of Perfect
Tickets avalable from Ticketmaster.co.uk
Festivals
March 13–22 – SXSW, Austin, Texas (Cancelled)
Thursday 14 May – The Great Escape Festival
Saturday 15 August – 110 Above Festival, Leicester
UK Dates
Saturday 18 April – Porico Theatre, Portaferry **SOLD OUT**
Friday 1 May – Clwb Ifor Bach, Cardiff
Sunday 3 May – O2 Academy, Newcastle
Tuesday 5 May – Saint Luke's, Glasgow
Tuesday 12 May – Gorilla, Manchester
Wednesday 13 May – Islington Assembly Hall, London
Sunday 12 July – Glasgow Green, Glasgow
Ireland Dates
Thursday 7 May – Dolan's, Limerick
Friday 8 May – Cyprus Avenue, Cork
Saturday 9 May – Roisin Dubh, Galway **SOLD OUT / Matinee Show added**
Saturday 10 May – Spirit Store, Dundalk **SOLD OUT**
Praise for Ryan
"A powerful voice cutting through the light strings and acoustic guitar accompaniment, Ryan McMullan's latest track, 'Rebellion' is a brilliant tune full of wordplay" – The Most Radicalist
"The song is a heart-sore reflection of young love and the loss of it, the gentle guitar, piano and percussion is a perfect blend with McMullan's warm and soft vocals" – Hot Press
"Ryan's voice is a rare jewel to find. He's such an exceptionally gifted natural born artist." – Ed Sheeran