On June 25th, Eli Gosling shares his new single 'Alien' via Goldun Egg Records. It follows previous tracks 'Milia Passuum', 'Dead bodies filled with Bacardi', 'Locked up' and debut EP, 'Blue Romance' rel 11.09.20.
Listen to 'Alien' HERE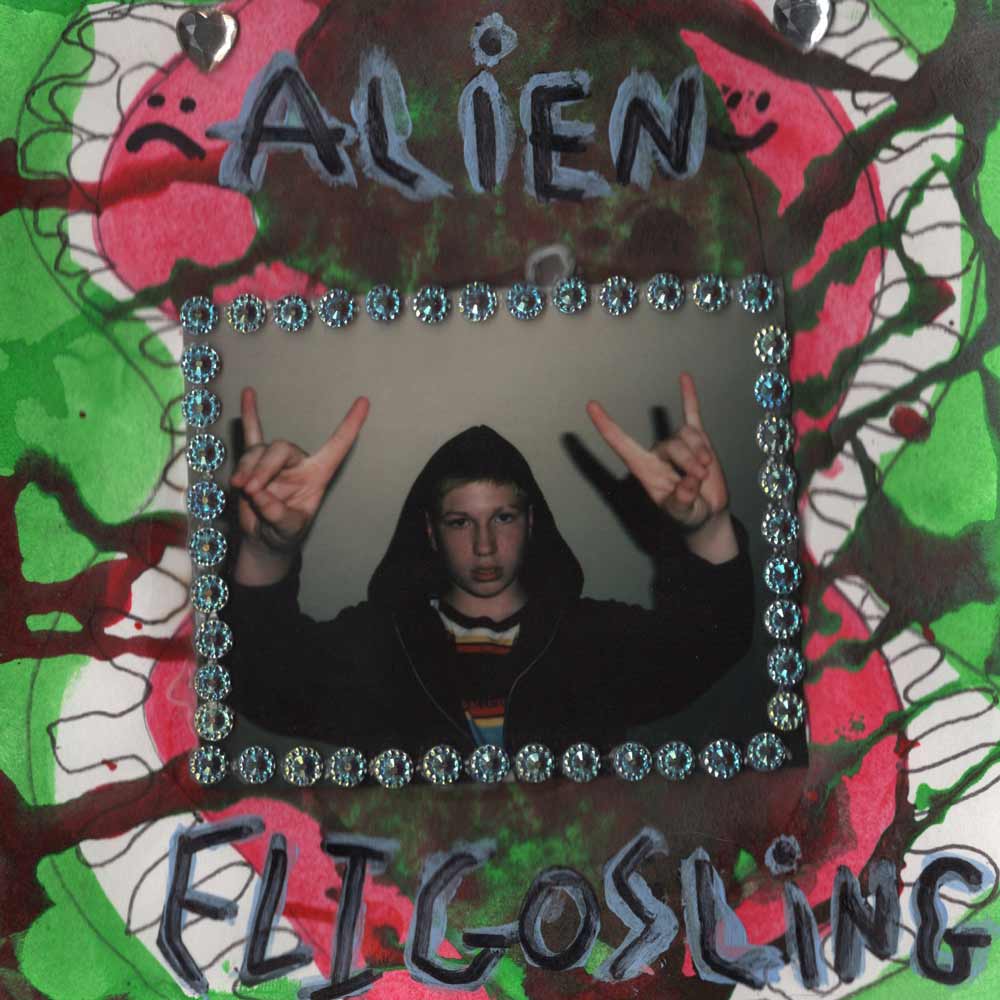 'Alien' delivers a beautifully crafted piece of RnB infused, electronic pop, that captivates from the outset. Evolving sonically, with a stirring meld of brooding electronic atmospheres, snappy percussion, and a heavy bassline, whilst Eli's deep, smooth vocal, sends a clear message of solidarity to anyone who has ever felt lonely or alienated.
Eli said about the track "Sometimes, in this big bad crazy world, it feels like there are infinite amounts of people all around you, which can make you feel like a complete outcast. Some people will feel completely alienated, almost like they are all alone, floating in space. I wrote this for the people who recognise these feelings, to let them know that there is so much more out there in life, no matter how hard it can feel, always look up!"
Eli's unwavering flow of creativity continues to shine as he continues to unpick the multiple dilemmas of adolescent life with aching honesty. The artist is currently embracing post lockdown freedoms as he continues to hone his sound and uses his own experiences to feed his songwriting inspiration. A love of contemporary artists from Post Malone to Juice Wrld along with the 90's Hip hop scene continues to influence the artist's creative vision and an expressive series of artworks have been designed and created by the artist to accompany each release.
Eli's music to date continues to be supported by respected tastemaker blogs such as Alfitude, Diamond Deposits, Wolf In A Suit, Best In New Music and The Lowdown, as well as enjoyed spot plays on LA-based radio, KCRW.
Eli will release new music throughout 2021.
Follow: Eli Gosling
TikToc : @eligosling
Instagram: @_eligosling
Facebook: @eligoslingmusic
Soundcloud: @_eligosling
Praise for Eli
Dead Bodies Filled with Bacardi is a lyrical wake-up call for all the intoxications in our lives that we are drawn to. Dark and potent it's been on repeat here for us since first listen – Diamond Deposits
With exquisite and intoxicating passion, he pulls us into a realm that is so personal yet so instantly inviting and easy to connect – Wolf In A Suit
Eli's got a bright future ahead of him if he can keep making music like this – Best In New Music
It is a mellow track with an undulating melody, and soft, caressing vocals. Criminal Love takes a fusion of genres from R&B to electro-pop and has a subtle influence of one of Eli's music idols, Post Malone – NEON Music
Eli Gosling creates a refreshing, mellow pop & RnB sound that is inspired by his surroundings, relationships, skate parks, movies and urban art – Alfitude