"Flamboyant indie pop full of personality and style" – GIGWISE
Announced as one of This Feeling's Big In 2020
T.U.K Shoes endorsed
Hotly tipped indie-rock collective Neon Islands are back with their new single 'MOON'; the first single from Neon Islands' highly anticipated debut EP.
Listen to 'MOON' here.
'MOON' follows previous hit single 'LUCK', produced by Grammy and BRIT Award- winner Liam Nolan (Adele, Rita Ora, Foals) at world-class Metropolis Studios in London, alongside releases 'EDGE' and 'WANT', which won them a headline show at Rock the South Festival (Malta), bookings for the Isle of Wight Festival, Sound City, and The Great Escape, as well as support slots for Glass Caves, Sea Girls and The Night Café.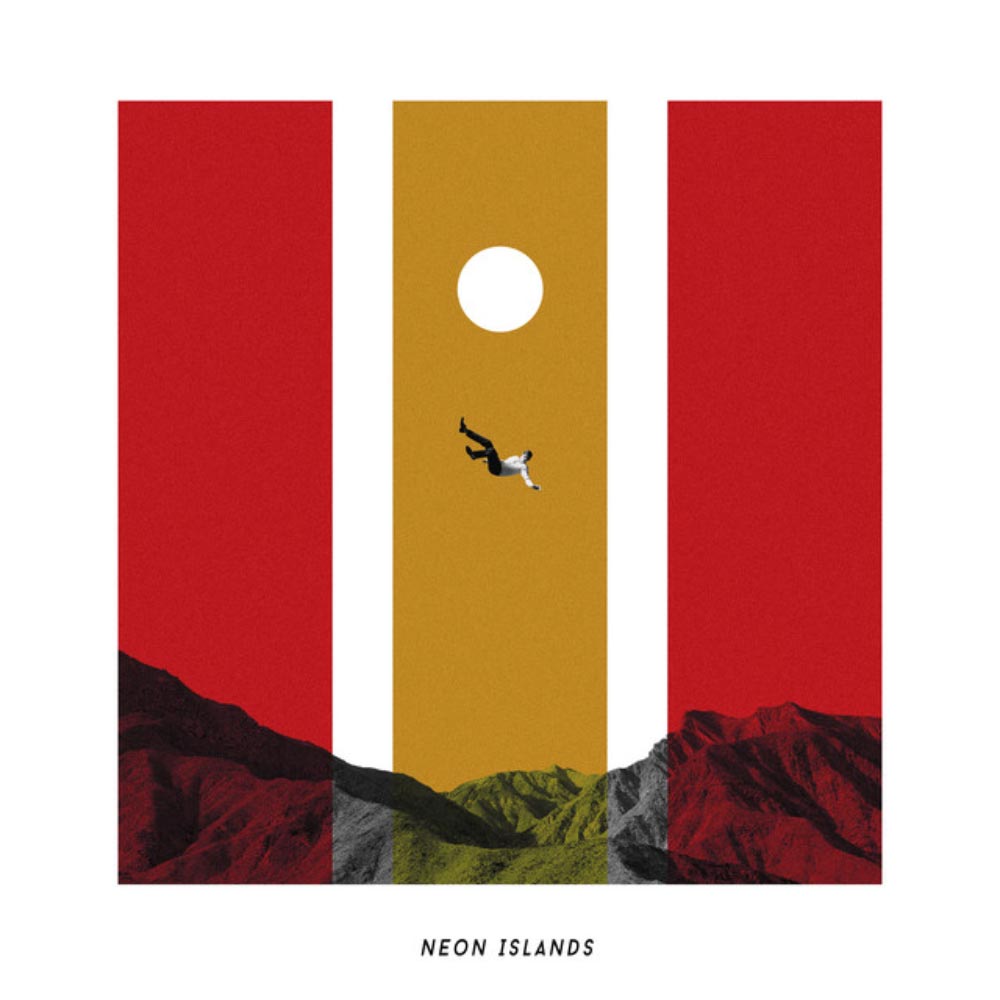 Speaking on the track, the band quotes: "'MOON' explores the deep challenges that come from the day-to-day routine of a long-distance relationship. The main theme of the song is the confusion generated by the sadness of being apart. Starting a long-distance relationship is like going through a breakup, except for the fact that the lovers are actually trying to salvage the relationship, not to end it. Other than that, all the feelings are exactly the same. The temptations and distractions of their trivial routines make the lovers become strangers "It's strange how we're becoming strangers so soon". With an addictive vocal melody and an unforgettable synth-infused chorus, Moon is drawn in contemporary pop- rock rhythms that will make everyone dance."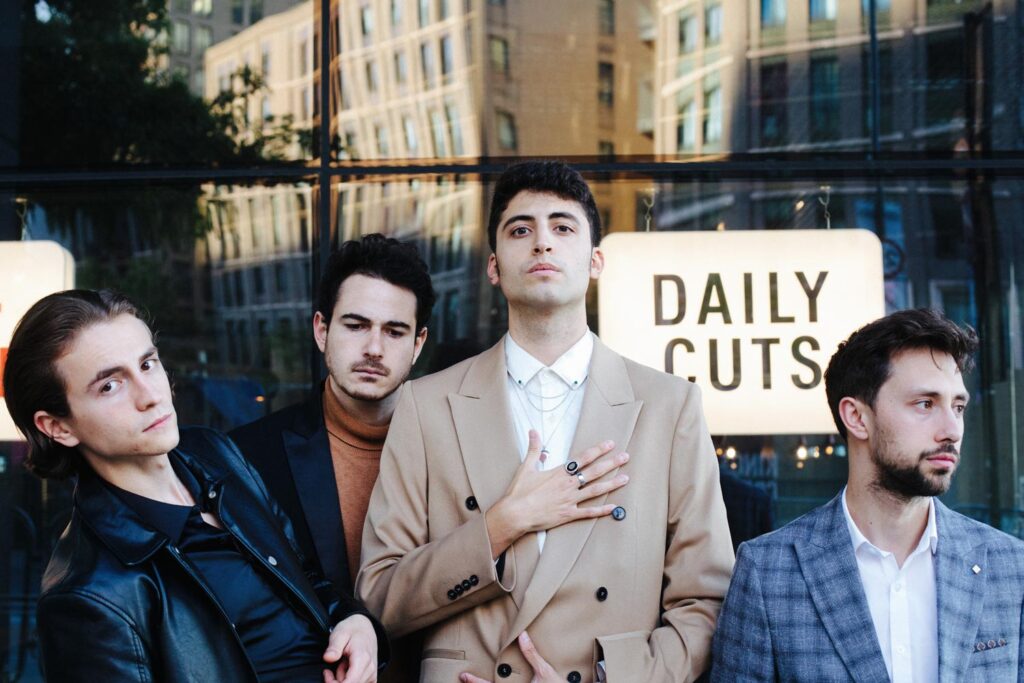 Neon Islands is a shared shelter between four musicians from different countries who came together to craft electric and fluorescent songs with addictive synth-infused choruses, taking major influence from their indie pop/rock backgrounds. The band takes the audience to a uniquely alternative resort of atmospheric keyboards, shimmery guitars and lyrics such as "satisfaction brings distraction of your common sense". After meeting at university in Guildford and establishing themselves as one of the key acts from their local scene, playing three sold out shows at their local venue, The Boileroom (250 capacity) in less than one year, the band recently moved to London to keep building their already strong presence in the city.
The band started 2020 releasing 'TIME', which received strong and continued support by BBC Introducing, as well as This Feeling, who had them as one of the headliners of their Big In 2020 run of shows in late January. This earned the band a sponsorship from American brand T.U.K.
Follow Neon Islands: Facebook // Instagram // Twitter // Spotify // YouTube // Apple Music
Additional info:
Neon Islands are not new to the alternative UK scene, having performed at some of the most prestigious national festivals last year including Isle of Wight, The Great Escape, Sound City Liverpool and BBC Introducing LIVE. Their first double single release 'REEL/HEEL' led them to an extensive UK Tour that included a sold-out show at KOKO (Camden), support slots for The Night Café and Clap Your Hands Say Yeah amongst others, a BBC Introducing Session and collaborations with promoters such as This Feeling, GenNext, Jack Rocks and Scruff of The Neck. Neon Islands ended the tour selling out The Boileroom (250 Capacity) in Guildford for the third time in a year, establishing themselves as one of the key bands of their local scene.
Before society crumbles, Neon Islands will get everyone dancing.
Previous support:
"Stunning, stunning, stunning. They are destined to go miles and miles" – BBC Introducing
"Flamboyant indie pop full of personality and style" – GIGWISE
"Warping, sunny guitars with instant appeal" – Gigslutz
"Their live set blows me away, and I don't say that lightly" – Kieron Pepper (ex-The Prodigy)
"What a new slammer by Neon Islands; EDGE is a real step up" – BBC Introducing