London based singer-songwriter FERGUS releases his live intimate performance of Adele's 'Turning Tables' on January 22nd via Goldun Egg Records. Recorded, mixed, and mastered by Joe Connor the release is a fitting tribute to mark the 10th anniversary of Adele's ground-breaking album 21.
The beautifully shot video showcases FERGUS' raw talent as an instinctive singer and musician immersed in the moment. The session was filmed in South East London's iconic Rivoli Ballroom by Bjorn Franklin (Fairweather Management), Johnny Marchetta and Gina Burns (Bee Happy Media).
Watch the video HERE
Listen to the Audio HERE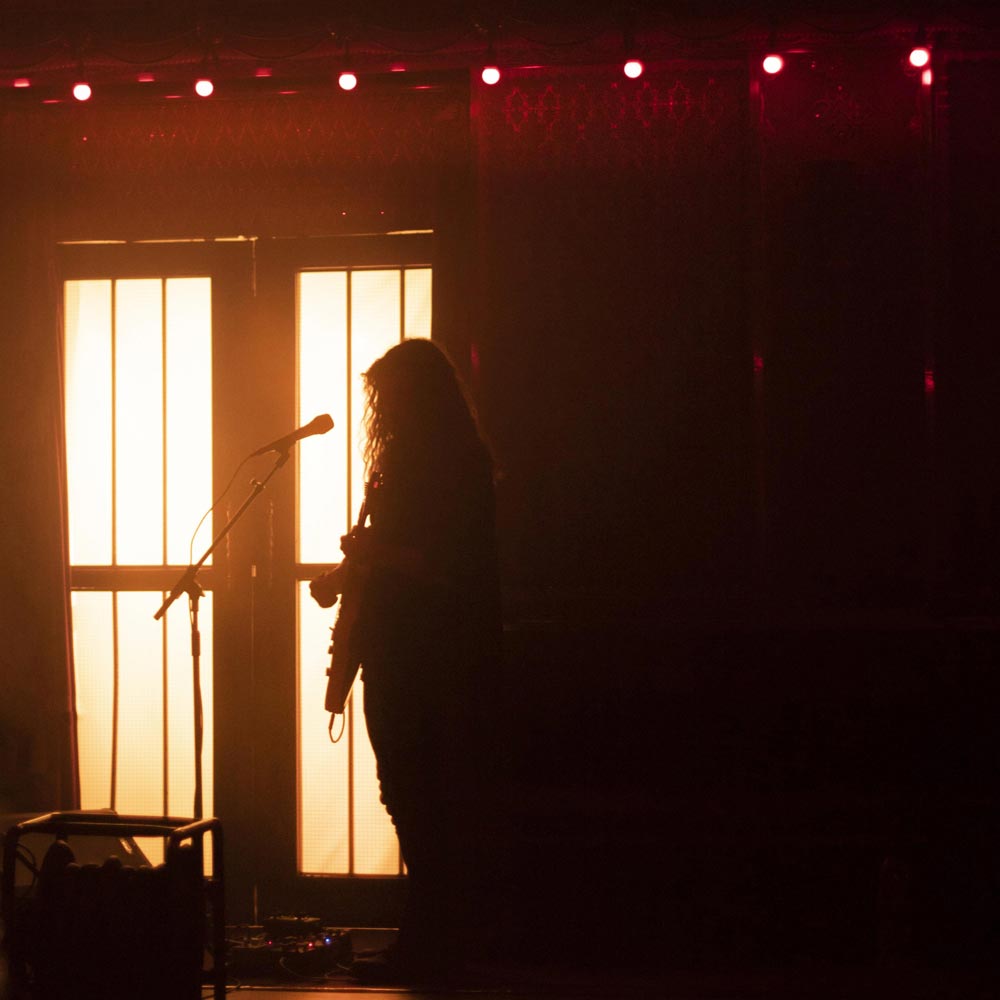 FERGUS said about the tribute. " When '21' was released I was a teenager with no idea who I was or where I fit in. I love 'Turning Tables' most of all because of its empowering lyrics – about picking yourself up and taking back control. They immediately draw you into a situation and feeling we've all experienced and can relate, then they show you the strength and resolve to put an end to it, once and for all. I've called this version a tribute because it's a testament to a wonderful piece of songwriting. It's not a cover that seeks to be better somehow or radically changed from the original, it's simply a reimagining 10 years on – still relevant, still resilient, still resonant."
FERGUS' releases to date have received critical acclaim from the likes of BBC Radio 1, 6 Music, Radio X, Clash, HUNGER, Wonderland, Songwriting Magazine, Atwood, WTHB, TMR and Hidden Herd. Collectively his songs have amassed over one million streams on Spotify alone. FERGUS has released three EP's to date. Debut: 'Purple Road' '18, 'Three of Swords' summer of '19 and 'Close Quarters' Dec '19.
The talented songwriter and performer completed a series of live shows across London at the start of the year and has been keeping fans entertained through live streaming shows for the likes of When The Horn Blows, The Sunflower Lounge and Instagram live. FERGUS will release his debut album in 2021.
Follow/Steam/Download – Website
Praise For FERGUS:-
Providing us with the perfect new tune to soundtrack our entrance into autumn, is London-hailed singer-songwriter FERGUS with "Enough for You" – Wonderland
'The newcomer's work gets under your skin, gradually pushing its way past your defences, overpowering your emotions. From that soft, stark delivery down to the trickle of electronics, FERGUS has developed a potent, highly individual style all his own.'– CLASH
"A mesmerising look at a rising star" – HUNGER Magazine
"Fergus is an artist who is able to drive home rolling percussions with thumping beats" – Songwriting Magazine
"An orchestral-tinged AM ballad that leaves a lasting lump in the throat in the vein of Night Beds' exquisite debut LP 'Country Sleep"– Hidden Herd
""Young Tonight" is a near perfect nostalgic track. The sway and vocals soothe us more than we can articulate." –Ear to the Ground
Fergus' delivery here is reminiscent of classic Crowded House, with a touch of Jose Gonzalez. While the warmth of the instrumentals succeeds in conjuring the sense of euphoria and positivity that Fergus is seeking to harness." Indie London
"finely crafted with effortless sweeping vocals and delicately plucked guitars. FERGUS is known for his honest delivery, chiming harmonies, and textured layers and these acoustic versions bring out of all those elements". Neon Music
"London-based singer-songwriter FERGUS shapes a rather beautifully evocative and melodramatic listen in his second EP, Three Of Swords" – Record of the day
"An immersive, expansive, and expressive musical adventure, "All You're Not" is all the proof we need to know that FERGUS is growing and evolving his artistry in real-time" – ATWOOD
"Three Of Swords' is comprised of six elegant tracks juxtaposing reverie and restlessness" – When The Horn Blows
"With his Three Of Swords EP having dropped recently, the unique indie pop Fergus produces is finally getting the attention it has deserved for a long time" – The Most Radicalist
Zelda Mae begins like a folk track, strummed guitar accompanying Fergus's high register unusual and appealing voice but, as the arrangement fills out, it takes on a much more epic feel and the harmonies are powerful and affecting – Fresh On The Net