On March 5th, Eli Gosling shares his expressive new single 'Locked Up' via Goldun Egg Records. It follows his debut EP, 'Blue Romance' released in September 2020.
Listen to 'Locked-up' HERE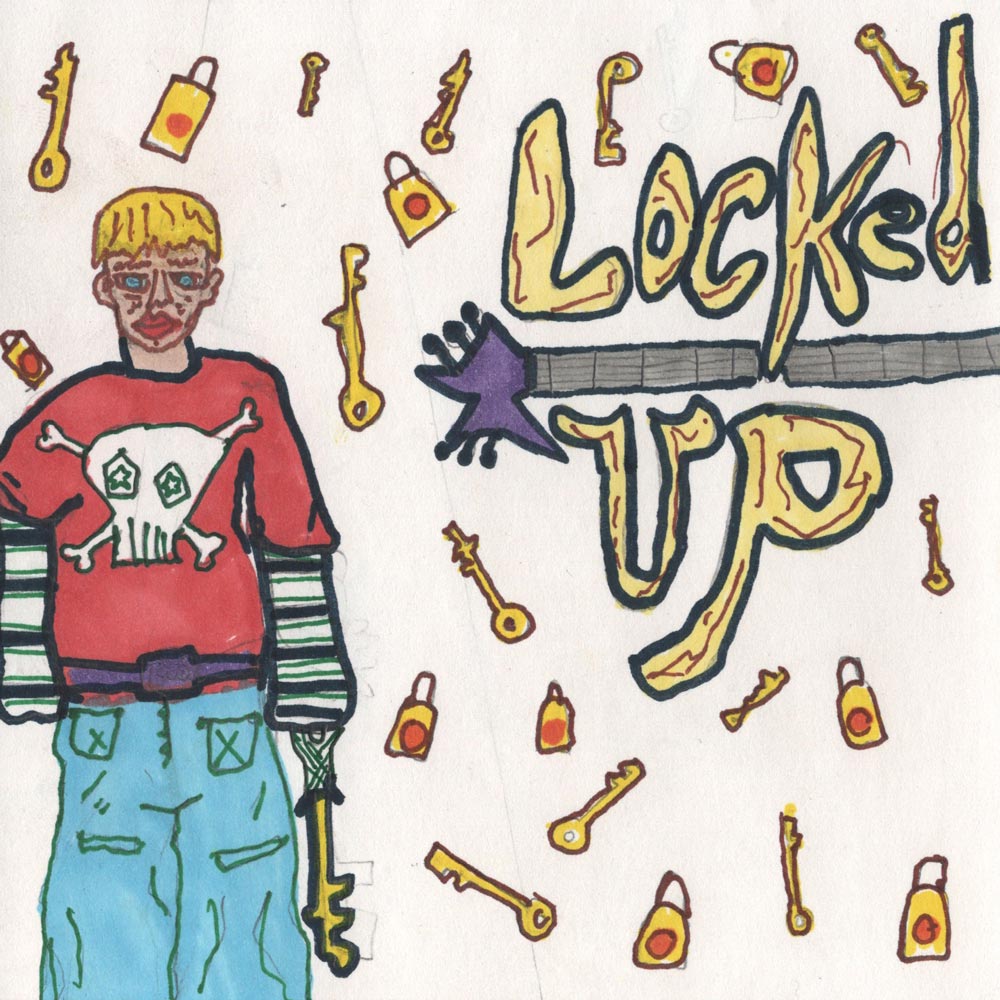 'Locked Up' delivers mellow confessional pop that draws a subtle reference to downtempo, drum 'n' bass, and trip-hop.  The instrumentation reflects the emotional multiplicity of lockdown life, suitably languid to reflect the monotony yet feverish with anxiety.  Eli's rich deep vocal seeps into the soul to represent the voice of a generation, climbing the walls, bored senseless with their confinement. 
Eli Said about 'Locked Up" "This track was written about what we are living through due to Covid. We are enduring what feels like a limitless stretch in confinement without any real human contact and it is taking its toll. I decided to write a song which perhaps would give voice to a generation of people who are silently struggling. It's a really difficult time and I hope that talking about it from my perspective will encourage others to do the same"
Eli has remained creative during lockdown, discovering new artists, jotting down his feelings, and sketching to feed his songwriting inspiration. A love of contemporary artists from Post Malone to Juice Wrld along with the 90's Hip hop scene continues to influence the artist's creative vision. An expressive series of artworks have been designed and created by the artist to accompany each release.
Locked Up follows Eli's four-track debut EP 'Blue Romance' which was released in 2020, his music has been supported by respected tastemaker blogs Neon Music, Alfitude, Indie London, Best In New Music and The Lowdown, as well as enjoyed spot plays on LA based radio, KCRW.
Eli will release new music throughout 2021.
Follow: Eli Gosling
TikToc : @eligosling
Instagram: @_eligosling
Facebook: @eligoslingmusic
Soundcloud: @_eligosling
Praise for Eli
Eli's got a bright future ahead of him if he can keep making music like this – Best In New Music
It is a mellow track with an undulating melody, and soft, caressing vocals. Criminal Love takes a fusion of genres from R&B to electro-pop and has a subtle influence of one of Eli's music idols, Post Malone – NEON Music
Eli Gosling creates a refreshing, mellow pop & RnB sound that is inspired by his surroundings, relationships, skate parks, movies and urban art – Alfitude
With a dreamy guitar hook, some suitably romantic vocals, this is R&B-pop with a retro sensibility that evokes a keen sense of youthful nostalgia among listeners. It's a daydream of a record that eases you into a relaxed state of mind and, quite possibly, puts a smile on your face. – Indie London